Manhattan, NY – Native Sidewalk Repair is proud to announce the extension of emergency sidewalk repair services available to Manhattan residents around the clock, all week long. While some minor patchwork can be done without professional assistance, even these rarely turn out okay. As such, residents of Manhattan and the larger New York have learned to trust Native Sidewalk Repair for all their repair or maintenance requirements. The experts use top-of-the-range equipment and top-quality materials every time they are called upon to do some repair work. For customer convenience, the crew at Native Sidewalk Repair always arrives at the site fully equipped and ready to get their hands dirty right away. 
Native Sidewalk Repair employees are fully aware that certain sidewalk damages call for immediate attention, for instance, those that pose an immediate danger to people walking by. Thanks to their prompt response and excellent sidewalk repair services, Manhattan residents do not have to wait for accidents to occur before they get quality Manhattan sidewalk services from professionals. The company always has fully equipped sidewalk repair technicians on standby and ready for deployment on short notice. In addition, their employees use the latest technologies and materials, such as fast-setting concrete, to ensure that any sidewalk they repair doesn't stay out of use for prolonged periods.
The company management intentionally made the process of appointment booking easy for convenience. All the client is required to do is place a quick phone call or fill out a short form online, and a company technician is dispatched immediately. Upon arrival, the technician assesses the damage and provides a free quotation while answering all the client's questions. From here, the client can sit back and relax while the experts handle everything else.
Thanks to their quick response time, Native Sidewalk Repair technicians have helped many Manhattan residents from incurring avoidable fines from sidewalk violation notices. They are positioned at an optimal vantage point in the city to allow for such fast responses. Their 24 hr service and weekend operations also serve to maximize this effect for the benefit of their clients. The company has a dedicated team of highly skilled and specialized employees capable of handling any sidewalk repair or installation jobs. Some of the common jobs that Native Sidewalk Repair handles include sidewalk patchwork, sidewalk violation solution, crack filling services, curb repair services, concrete, asphalt, and blacktop driveway patching, brickwork, among others.
Clients who require more information about the sidewalk and driveway repair services offered by Native Sidewalk Repair can obtain the same from the company website. For queries or to book an emergency appointment, clients can get in touch with a company representative at (718) 300-3038. The company is located at 320 East 85th Street, New York, New York, 10028.
Media Contact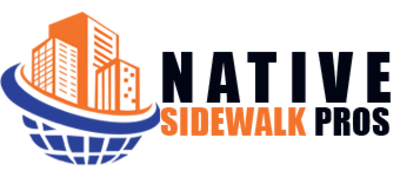 Company Name
Native Sidewalk Repair
Contact Name
Tony
Phone
(718) 300-3038
Address
320 East 85th Street
City
New York
State
New York
Postal Code
10028
Country
United States
Website
https://sidewalkrepairpro.com/