Sunnyvale, CA – Honing musical skills begins with identifying the right place to train with the best in the industry. In Sunnyvale, CA, Norcal Music & Arts Center is the place to be for all music lovers looking to sharpen their skills. By banking on the vast experience of its tutors and its pleasant learning environment, the school has helped many learners to fulfill their dreams of learning how to play different types of instruments. Despite their specific level of musical expertise, students find that they always have something to learn at Norcal Music & Arts Center. Their music and art range from beginner level to expert to accommodate all interested enthusiasts.
"I wasn't sure how effective virtual lessons would be, but I am 101% satisfied with the level of service from NCMAC.  My daughter has already participated in a virtual recital which was amazingly put together and shared on YouTube. My daughter looks forward every week to her lessons with Ms. Fallon, and It's great to hear how quickly she has progressed on the piano.  Mary is also very easy to work with and takes care of business issues right away," admitted one impressed parent.
Norcal Music & Arts Center offers quality lessons on a wide range of musical instruments, including but not limited to piano, guitar, drums, violin, cello, flute, saxophone, clarinet, and ukulele. The music school also offers voice lessons and art classes. The best thing about enrolling for music and art classes in Norcal Music & Arts Center is that students can take any combination of preferred classes. This flexibility maximizes their exposure while saving them valuable time.
Depending on their schedules and preferences, students get to choose how they want to take their classes, be it online or on-site. This flexibility helps create a productive learning environment by eliminating pressure and allowing students to learn at their own pace. Norcal Music & Arts Center's group lessons have proven very beneficial to learners as they challenge each other in a cooperative environment. There is an option for private lessons for more avid learners to give them a closer association with their tutors. You can learn more about Norcal Music & Arts Center by visiting its website.
Norcal Music & Arts Center attributes its success to its team of highly skilled music tutors, all either accomplished professionals or with college degrees or higher. They take a keen interest in their students, always learning their strengths and weaknesses to determine the best training techniques. It is, therefore, a common practice for them to give tailored lessons guaranteed to ensure the success of each student.
Music and art enthusiasts can learn more about available lessons by visiting Norcal Music & Arts Center's website or call the school for other queries at (408) 777-0740. Norcal Music & Arts Center is located at 761 E El Camino Real, Sunnyvale, CA, 94087, US.
Media Contact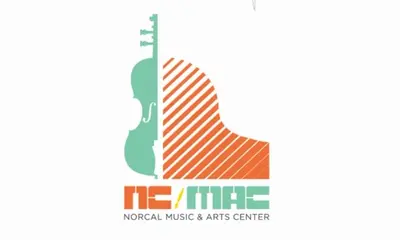 Company Name
Norcal Music & Arts Center
Contact Name
Trisha Cruz
Phone
(408) 777-0740
Address
761 E El Camino Real
City
Sunnyvale
State
CA
Postal Code
94087
Country
United States
Website
https://ncmac.net/