Gig Harbor, WA – Nouve Wellness Men's Health doctors can "see" into blood arteries using Doppler Analysis to identify obstructions that hinder proper function. Doppler analysis, nitric oxide tests, and a male hormone panel lab test for sex drive and pleasure are all used by Nouve Wellness Men's Health to check the integrity of the patient's blood vessels. By gathering this information, the team can develop the patient's unique and personal treatment procedures by combining these diagnostics.
Low-frequency soundwaves are generated by Focused Soundwave Therapy; these penetrate beneath the skin, aiding tissue healing, increasing circulation, softening scar tissue, stimulating new blood vessel formation, and reducing inflammation. The treatment is non-invasive, painless, and does not result in any additional cellular damage. Furthermore, the same approach can treat musculoskeletal pain, resulting in rapid pain reduction and healing for tendons, joints, and muscles. In addition, Nouve Wellness Men's Health provides a Detailed Download Report of New Prostate-Treatment Method, offering more information.
Additionally, the diagnostic tests used by Nouve Wellness Men's Health use saliva to test the patient's hormone levels, allowing them to determine the reasons for the patient's health issues and to build a highly tailored treatment program. The facility's diagnostic and treatment processes do not involve any intrusive procedures and provide long-term solutions that are safer and more effective than the previously advertised surgical and pharmacological programs. The team consistently delivers greater health recovery for men by combining new approaches such as the Unique Swollen-Prostate Treatment at Nouve Wellness Men's Health with other cutting-edge developing technology and traditional methods. The majority of patients with prostate and even chronic joint pain, even those who have tried various ineffective treatments, enjoy rapid relief.
Because the treatments are typically about twenty minutes long, most patients do not experience any discomfort. The number of treatments required depends on the condition being treated and the speed with which the tissues respond. Generally, five or six treatments are needed for joints and soft tissues, and twelve sessions for ED and Peyronie's disease. Nouve Wellness Men's Health can also prescribe hormones and other prescriptions if necessary. In addition to drugs, the doctors can propose nutritional supplements and natural treatments to assist the patient heal more quickly.
To learn more about Nouve Wellness Men's Health, visit the facility at 6712 Kimball Dr. NW, Suite 100-A, Gig Harbor, WA 98335, US. Contact them via phone at (253) 345-1361. For more information, visit their website.
Media Contact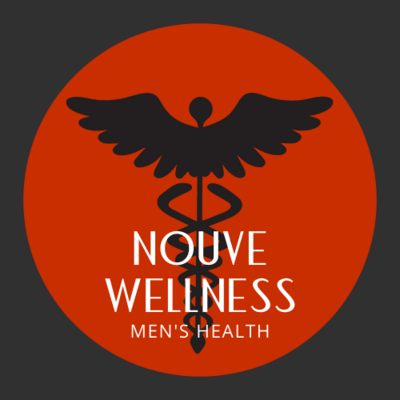 Company Name
Nouve Wellness Men's Health
Contact Name
Lester Griffith
Phone
(253) 345-1361
Address
6712 Kimball Dr. NW, Suite 100-A
City
Gig Harbor
State
WA
Country
United States
Website
https://nouvewellness.com/