Gig Harbor, WA – Nouve Wellness Men's Health is a specialist clinic that focuses on improving men's health issues. The team at the clinic addresses erectile dysfunction, a common issue that is caused by different factors, including age, lifestyle choices, stress, and genetics. These specialists have recorded a 90 percent patient satisfaction in treating erectile dysfunction with their new, pain-free, and non-invasive focused-soundwave therapy solution.
Describing the new solution, the spokesperson for the specialist clinic said: "Focused Soundwaves, as they propagate, promote healing and recovery in erectile dysfunction, Peyronie's disease, and enlarged prostate. These soundwaves effectively reduce inflammation, improve vascular dysfunction, eliminate arterial plaque, and soften and heal scar tissue. Focused Soundwave Therapy generates low-frequency soundwaves that penetrate the skin, promote healing in the tissues, increase circulation, stimulate new blood vessel growth, soften scar tissue, and lower inflammation. It is non-surgical, painless, and causes no new cellular damage. This same approach also treats musculoskeletal pain providing fast pain relief and healing for muscles, tendons, and joints."
Men who have erectile dysfunction can now explore the New ED Protocol at Nouve Wellness Men's Health. The specialists approach the problem differently by using unique diagnostic tools like Doppler Analysis to see into the patient's blood vessels and analyze the blockage that has impaired proper function. Then an advanced no-needle hormone analysis is done using the patient's saliva to determine the levels of their hormones. This test further reveals where the problem originated, and this can also be used to develop a highly targeted treatment protocol to improve the problem head-on.
Once treatment protocols have been designed, a unique non-invasive approach is used to deliver the treatment. Patients won't have to worry about surgery, injections, or short-term solutions. Instead, they will be presented with solutions that address the problem and offer a permanent result. Patients who wish to learn more about the treatment can view the Detailed Download Report of New ED Treatment Method from Nouve Wellness Men's Health.
Nouve Wellness Men's Health addresses all kinds of men's reproductive issues, including low testosterone, arterial plaquing, and vascular dysfunction. Inquire about the new Erectile Dysfunction treatment method (ED treatment) by calling (253) 345-1361 or visit the clinic at 6712 Kimball Dr. NW, Suite 100-A, Gig Harbor, WA 98335, US. For more information, visit Nouve Wellness Men's Health's website.
Media Contact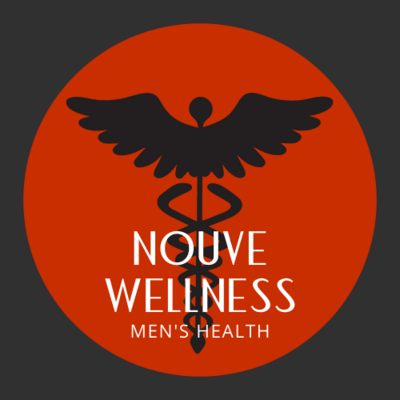 Company Name
Nouve Wellness Men's Health
Contact Name
Lester Griffith
Phone
(253) 345-1361
Address
6712 Kimball Dr. NW, Suite 100-A
City
Gig Harbor
State
WA
Country
United States
Website
https://nouvewellness.com/