Colleyville, TX – Individuals living with mild or severe pain spend a lot of their time visiting doctors, taking part in drug trials, and undergoing surgery in extreme cases. While this may be the reality of many patients, Palmercare Chiropractic Colleyville is on a mission of offering alternative non-surgical treatments to ensure that their patients live pain-free holistic lives. 
Palmercare Chiropractic Colleyville has been championing the health of the residents of Colleyville for decades under the leadership of Dr. Darian Moseley, who fell in love with the results, quick recovery, and philosophies used by chiropractors all over the world. His passion and interest led him to study in some of the best universities in the United States, learning different techniques and technologies that would relieve various types of pain. 
Dr. Moseley leads a team of medical professionals who are also passionate about health and wellness. They believe that chiropractic care can treat musculoskeletal issues for patients leading a sedentary life, athletes, children, adults, the elderly, and those who lead active lifestyles. For this reason, they go above and beyond to ensure that they keep their patients healthy by eliminating nerve interference and spinal cord misalignments. They do this by focusing their work on the nervous system, removing subluxations to activate the nerves, allowing the body to heal itself and perform optimally. 
Dr. Moseley and his team at the chiropractic in Colleyville take care of the root cause of mild or severe pain and identify the potential risks and complications before they commence on any chiropractic treatments. Since their treatments are non-invasive, there are no side effects or risks for acute or chronic injuries. Palmercare Chiropractic Colleyville treats migraines, tension headaches, fibromyalgia, lower back pain, neck pain, spinal decompression, nerve pain, carpal tunnel, spinal disc issues, sciatica, fatigue, and other painful conditions. 
To treat these issues, Palmercare Chiropractic Colleyville offers physical therapy, massage therapy, custom orthotics, reflexology, acupuncture, spinal and postural screenings, and prenatal chiropractic care. To them, chiropractic care is much more than fixing back or neck pain. They offer pediatric care to children with issues of bedwetting, colic, feeding issues, sleep issues, or growth and development issues. Additionally, they provide specialized treatments for the elderly, athletes, home exercise programs, therapeutic modalities, and rehabilitation. 
Palmercare Chiropractic Colleyville has had a track record of many positive results past patients who have reported that from their extensive treatments, they have seen great and immediate results in themselves, their children, and the elderly in their lives. Immediate pain relief, improved sleep, improved posture, better circulation, better immunity, decreased stress, decreased inflammation, and better joint health, are some of the benefits that have been reported. 
Schedule an appointment with Palmercare Chiropractic Colleyville – chiropractor near Colleyville by calling (817) 576-4254. Or visit their location at 5604 Colleyville Blvd Ste C, Colleyville, TX, 76034. For any inquiries about the services they offer, visit their website for more information.   
Media Contact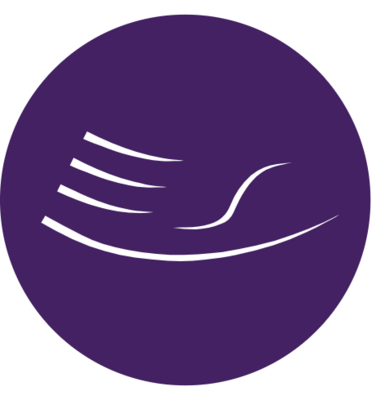 Company Name
Palmercare Chiropractic Colleyville
Contact Name
Dr. Corey Malmikof, DC
Phone
(817) 576-4254
Address
5604 Colleyville Blvd Ste C
City
Colleyville
State
TX
Country
United States
Website
https://www.colleyville.palmercare.com/