USA – While it is well known that many personal care products are manufactured with harsh chemicals, not many people think about the environmental impact this industry represents due to single-use plastic packaging. However, the mere idea of giving up the use of personal care products such as deodorant, or body lotion, for example, is inconceivable, as these products are part of everyone's daily grooming routine. Fortunately, companies like Paper Cosmetics have stepped up to the task to develop products that are not only much safer for the user but also help reduce the plastic waste in which personal care products are often packaged.
Paper Cosmetics is an eco-friendly beauty brand dedicated to creating conscious beauty products that have the least possible impact on the environment. As a brand committed to the well-being of consumers, Paper Cosmetics presents The Everything Stick, a multi-purpose stick made with a potent blend of 9 antioxidant-rich natural oils and butters that work in layers to create healthy, moisturized and youthful-looking skin.    
During the announcement of its new product and speaking about its mission and commitment to the environment, the company's spokesperson said, "Our mission is to create conscious beauty products – as good as they get for you and with as little impact on the planet as possible. Paper is light, versatile, and functional. Most importantly, it is fully recyclable, and it makes for great packaging. Not only do we look after mother Earth, but we also only use ingredients that won't harm you! We research, we search, and we aim to create better."
The Everything Stick contains Candelilla wax, which creates a silky protective barrier on the skin, shea butter which is one of the most powerful moisturizers, and jojoba oil, which acts as an anti-inflammatory to heal the skin. Olive oil is also part of the amazing ingredients of this product since it is a vitamins-rich oil that keeps the skin fresh and nourished. Other natural ingredients such as cocoa butter, vitamin e oil, rosehip oil, and marula oil, are also included to complete this powerful formula. As for the scent, a delicate combination of jasmine flower extract and palm rose oil is responsible for giving this product its pleasant smell. 
Whether users are looking to protect their skin from cold winds during the winter, keep it hydrated after a day at the beach, or heal everyday scrapes and cuts, this multi-purpose stick can be used on any area of the body that needs extra care, including those sensitive areas such as the eyes, lips, and face. 
Like all Paper Cosmetics products, The Everything Stick is a certified vegan and cruelty-free product and comes in 100% degradable and home compostable post-consumer paper packaging. The product is available online with shipping throughout the U.S. and Canada. 
Paper Cosmetics, a vegan brand, is located at 617 S. OLIVE ST., #709, Los Angeles, CA, 90014. For information about wholesales, contact their team via phone at 213-995-3022. To learn more about  Paper Cosmetics and its eco-friendly products, visit their website. 
Media Contact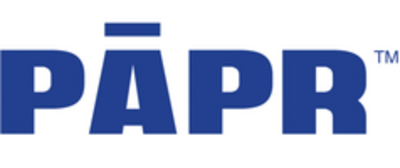 Company Name
Paper Cosmetics
Contact Name
Daniel Alexander Roescheisen
Phone
213-995-3022
Address
617 S. OLIVE ST., #709
City
Los Angeles
State
CA
Postal Code
90014
Country
United States
Website
https://papercosmetics.com/