Let's face it. Even with the most advanced creams and solutions, the signs of aging are almost always apparent when the body reaches its full maturity. 
But there are other ways besides the traditional surgery that can make peoplelook younger and feel as confident as they want to be. One of the solutions is the 'PDO Thread Lift'– a non-invasive but efficient treatment that can take years off the one's look!
What is a PDO Thread Lift?
A kind of non-surgical facelift, PDO Thread Lift removes wrinkles and fine lines by tightening the skin using Polydioxanone (PDO) threads. 
Generally, PDO threads are classified into three: cog, mono, and screw threads. Each one is created for specific treatments and use but for those looking for basic skin rejuvenation and tightening, the mono thread is most advisable. Doctors usually mark the skin into sections and use around 1 – 15 threads in each area. 
It's also important to note that prior to the actual procedure, anesthesia is injected into the skin to make the treatment as comfortable as possible for the patient.
Needles are used to attach and insert the PDO threads into the different layers of the facial skin, instantly pulling and lifting the previously sagging skin making it tighter and younger-looking.
Why Get a PDO Thread Lift?
There are several reasons to consider a PDO Thread Lift. Unlike surgical treatments that take months for the results to appear, PDO Thread Lifts boast instant effects! Individuals can literally see the difference right after the procedure is done.
Being non-invasive, the recovery time is shorter and the costs wouldn't break the bank. Normally, patients can resume regular activity within one week following the procedure. They'll also get better lasting results with smoother skin texture because of the collagen production and cellular renewal caused by the sudden facelift.
How Long Does It Last?
PDO Threads typically dissolve after 6 months– but this doesn't mean the skin will automatically revert back to sagging! Because of the increase in collagen production, the actual effects of a PDO Thread Lift last 12 – 24 months for most people. 
Extending the results is also possible using add-on treatments, which patients can discuss with their doctor.
Look no further! Lasting Impression Medical Spa in Fair Lawn, New Jersey offers PDO Thread Lift treatments that would be handled by their esteemed specialists. The team of professionals guarantees safe, efficient, and effective medical aesthetic procedures that give patients the results they want.
Request an appointment today! Call (201) 228-0971 or visit our website to message PDO Thread Lift in a free quote.
Media Contact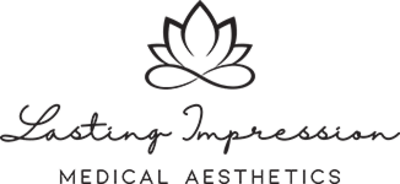 Company Name
Lasting Impression Medical Spa
Contact Name
Dr. Roel Galope
Phone
(201) 228-0971
Address
Lower R 25-15 Fair lawn Avenue
City
Fair Lawn
State
NJ
Postal Code
07410
Country
United States
Website
https://bergencountymedicalspa.com/