Houston, TX – Chiropractic care focuses on the vertebrae and spine, including stretching/mobility exercises. Since spinal adjustments are usually non-invasive, they can help correct subluxations, joint aches, headaches, and other body flare-ups. Peak Potential Family Chiropractic – Houston Heights uses protocols based on an in-depth motion study x-ray analysis and scientifically validated diagnostic tests to locate the source of a patient's pain/discomfort to create a long-term treatment plan that offers relief or improves their quality of life. 
Dr. Sean Beukelman, the principal Chiropractor, leads a team of professionals who believe in taking a natural yet scientific approach to health and wellness. They're trained to understand the anatomy of the body to pinpoint the misaligned pressure points and provide natural-based care for patients across the board. With the knowledge that chronic/acute spinal issues can be frustrating to deal with, the team ensures that they treat patients with understanding, respect, and compassion, an approach that has earned them a loyal client base in Houston. 
Since its inception, Peak Potential Family Chiropractic – Houston Heights has helped thousands of patients over the years including, kids, busy adults, and retirees. By providing spinal correction using safe and gentle techniques, they have improved the mobility/strength of patients living with chronic joint pain, back pain, whiplash, herniated discs, bulging discs, slipped discs, sciatica, and neck pain. 
Before beginning a spinal adjustment, Dr. Beukelman offers one-on-one consultations with patients to determine their lifestyle and the extent of their pain. With this information, he creates personalized care/treatment plans that may include gentle techniques that help remove muscle tension and stretch tight ligaments around the joints that have become constricted. 
Besides spinal adjustments, the chiropractor recommends corrective chiropractic care exercises to stabilize areas of the spine, strengthen the key areas of the body, eliminate further damage, and keep patients healthy during/aftercare. Part of the holistic services at Peak Potential Family Chiropractic – Houston Heights includes lifestyle advice for patients who need to increase their energy levels, live with less pain, live a longer/healthier life, lose weight, or improve their moods.
Additionally, the chiropractor offers a healthy diet and supplementation counseling to help patients reach their health goals. Since good posture makes an individual taller, appear slimmer, and more confident, Dr. Beukelman provides spinal + postural screenings that can prevent spinal disc injury, nerve interference, spinal degeneration, or organ failure. 
Dr. Sean Beukelman has been reputed all over Texas for practicing traditional chiropractic care with a holistic approach. He believes in finding relief through true health/healing for his patients rather than masking their pain with drugs/surgery. This approach has earned him and the facility many 5-star reviews and positive testimonials. 
To learn more about Peak Potential Family Chiropractic – Houston Heights – Chiropractor Near Me, visit their website or call 832-280-4684. The facility is located at 6212 N Main St Suite C, Houston, TX, 77009, US. 
Media Contact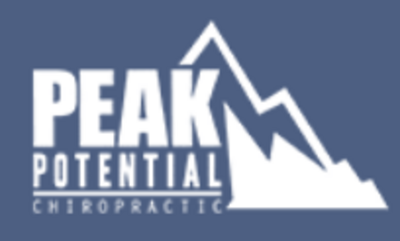 Company Name
Peak Potential Family Chiropractic – Houston Heights
Phone
832-280-4684
Address
6212 N Main St Suite C
City
Houston
State
TX
Postal Code
77009
Country
United States
Website
https://heightschiro.com/