Miami, FL – Piotrowski Law was founded by Chad Piotrowski, a well-educated and experienced criminal defense lawyer passionate about providing focused attention while also maximizing the often-overlooked details in criminal law. He started the law firm to protect the rights of individuals, especially when they have been accused of misdemeanor or major crimes. 
While the law is black and white, Mr. Piotrowski explores/exploits the grey areas for the benefit of his clients, earning him a reputation in Miami for being relentless. As a Miami criminal lawyer dedicated to utilizing a client-centered approach, the attorney has represented numerous individuals including, lawyers, police officers, and first-time/repeat offenders. 
Police brutality cases have been making headlines all through the United States. With a lack of evidence and low chances of disciplinary action, the victims have been left nursing wounds or grieving the unfair death of their family member/friend. Piotrowski Law represents individuals subjected to an unnecessary display of force/physical violence by police officers including, punching, tackling, choking, kicking, striking with a baton, use of martial arts to strike/subdue/hold, incapacitation, and improper use of a firearm/pepper spray/handcuffs/zip-ties. The criminal lawyer also helps clients file civil suits for verbal abuse, racial profiling, threats of physical violence, and other forms of police misconduct. 
Chad Piotrowski offers representation for individuals requiring state criminal defense for firearm charges, civil asset forfeiture, felony crimes, traffic offenses, juvenile crimes, probation violations, and sealing/expungement of records. For federal crime defenses, Piotrowski Law goes against federal government prosecutors to challenge prison sentences, probation, or expensive fines. The attorney represents individuals accused of tax evasion, mail fraud, money laundering, racketeering, embezzlement, computer crimes, identity theft, bank/mortgage fraud, and many more. 
Whether an individual has been arrested for drug trafficking, drug possession, or possession with intent to sell illegal/controlled substances, they may find themselves facing prison time or a felony conviction. Attorney Chad Piotrowski investigates all angles of a drug crime case to build a formidable defense designed to achieve a favorable outcome. As a former prosecutor, the attorney worked closely with crime suppression units, undercover officers, SWAT, SRT, and other officers assigned to the narcotics unit, making him well-versed with the complexities that surround drug crimes. 
Driving under the influence in Miami attracts hefty fines, DUI convictions, jail/prison time, mandatory adjudication, loss of driver's license, probation, community service, and more, impacting the lives of the accused. With this in mind, Piotrowski Law protects the legal rights and freedom of clients using creative criminal defense strategies. Additionally, the attorney takes on spouses, former spouses, family members, minors, and other individuals who have been victims of domestic violence. 
To get personalized legal attention, call (305) 204-5000 to schedule an appointment. Piotrowski Law is located at 169 East Flagler St., Suite 1600, Miami, Florida, 33131, US. For any inquiries about criminal defense in Miami, visit the law firm's website. 
Media Contact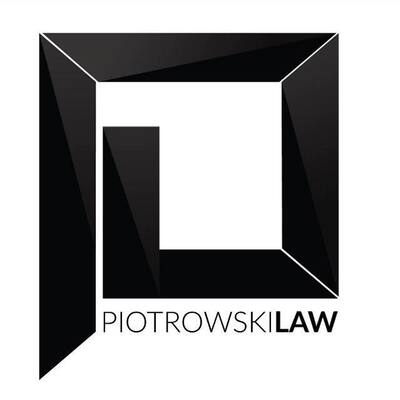 Company Name
Piotrowski Law
Contact Name
Chad Piotrowski
Phone
(305) 204-5000
Address
169 East Flagler st., Suite 1600
City
Miami
State
Florida
Postal Code
33131
Country
United States
Website
https://cplaw-miami.com/