Chicago, IL – @properties The Leigh Marcus Real Estate Team Chicago conveniently connects property buyers to sellers by ensuring the right people find the right property for them. The company provides clients who want to sell their homes access to their numerous resources, including industry links and a substantial network in the real estate industry. They also connect buyers with suitable properties by understanding each buyer's unique needs and matching them with homes that will meet these needs. From past sales, the realtor guarantees homeowners will sell their property for 99% of the listed price, ensuring they get the best deal possible for the property value. They also help clients sell their properties fast, with an average period of 13 days after listing.
The Real Estate company has a team of qualified staff who assist clients in buying and selling their homes. They have attained over USD 1 billion in career sales and sold over 1600 homes in total, 369 being sold in the last 12 months. The company's focus on making each client get a personalized service has been critical for their success. Currently, they are ranked number 194 in the list of best-performing businesses nationally by the Wall Street Journal. The company representative had this to say about their services, "For over a decade, Leigh has brought that same dynamic to every client he helps to buy or sell a home.  Clients say they feel comfortable and confident trusting their home and family's future with Leigh and his team."
@properties The Leigh Marcus Real Estate Team Chicago- Realtor Chicago offers many other beneficial services to their clients. Most clients want to sell their homes but have no clear picture of its market value or how to get it in front of the right buyers. The company helps these clients create a clear plan. They also use their social media and digital marketing tools and platforms for targeted marketing to connect the right people to suitable properties.  
The company offers a free consultation. This service is available online and offline and works to help clients get details about the buying and selling process and answers to any questions they may have in the initial stages. The team also takes administrative responsibilities from buyers and sellers, ensuring all legal requirements are met, and all necessary paperwork is available to the different parties when needed. They transfer their industry knowledge to buyers and sellers while helping them navigate the common hassles associated with the buying and sales processes. 
@properties The Leigh Marcus Real Estate Team Chicago is located at 2203 W Roscoe St #1, Chicago, IL, 60618. For consultation and bookings, contact their team by calling 7738302158. Visit the company website for more information on their services.  
Media Contact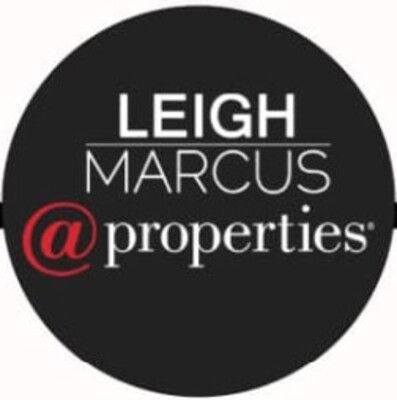 Company Name
@properties The Leigh Marcus Real Estate Team Chicago
Contact Name
Leigh Marcus
Phone
7738302158
Address
2203 W Roscoe St #1
City
Chicago
State
IL
Country
United States
Website
https://www.leighmarcus.com/