Melbourne, VIC – The piling of troublesome waste has been a concern for many Australians over the years. As the population and consumption continue to grow, so does the nation's rubbish output – but Quick Rubbish Removals is here to help. The company provides efficient and professional rubbish removal services across Melbourne. With its new recycling facility, Quick Rubbish Removals hopes to combat waste and promote environmental sustainability. The company provides comprehensive rubbish removal services for houses, construction sites, and green spaces. It also offers specialized services such as mattress removal.
"Is the rubbish at your home or office starting to pile up? Are you worried about the environmental impact of all that waste? Quick Rubbish Removals has the solution! We've just started a new recycling facility that has state-of-the-art equipment to recycle a variety of materials. We're committed to helping our customers reduce their waste and live more sustainable lives." Said the company representative.
Over time the activities of a family will generate a lot of rubbish. This rubbish can be general house waste, garden waste, or construction waste from home renovation projects. Whatever the type of rubbish, it needs to be removed promptly and professionally so as not to cause an eyesore or health hazard in the home. That's where Quick Rubbish Removals comes in. The company will efficiently remove all types of rubbish from clients' homes. From old furniture to piles of garden waste, Quick Rubbish Removals will have a client's home rubbish-free in no time. Their same-day service is available across Melbourne, meaning there's no need to wait around for days or weeks for the rubbish to be removed.
The completion of a construction project is the joy of any property owner, but it also leaves behind a huge mess. Construction waste can include anything from bricks and concrete to glass and metal. Quick Rubbish Removals offers an effective solution for construction site clean-ups, removing all types of construction waste quickly. This leaves the property owner with one less thing to worry about and a clean site ready for the next phase of the project.
Any waste from plant or animal material that is biodegradable is considered green waste. Greenwaste removal is a service that Quick Rubbish Removals offers to help with the disposal of garden waste, such as leaves, grass, and branches. This type of waste can be difficult for clients to manage on their own, but with the company's help, it will be gone quickly. From composting to recycling, Quick Rubbish Removals will make sure green waste is disposed of in the most environmentally-friendly way possible.
Clients can reach Quick Rubbish Removals at C5, Level 1, 2 Main St, Point Cook, Melbourne, VIC, 3030, AU. They can also contact the rubbish removal company at 1300 676 515 or visit the company's website.
Media Contact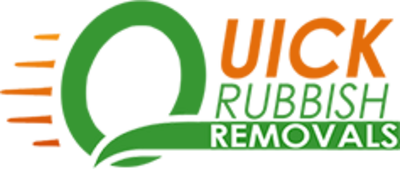 Company Name
Quick Rubbish Removals
Contact Name
Hamesh
Phone
1300 676 515
Address
C5, Level 1, 2 Main St, Point Cook
City
Melbourne
State
VIC
Postal Code
3030
Country
Australia
Website
https://quickrubbishremovals.com.au/