Rapid City, SD – RainTite Roofing & Construction is a locally owned company offering free inspections for its roofing services. This assessment covers residential and commercial roofing, which they use to determine the appropriate action for the roofs.
A team of experienced and skilled technicians conducts these inspections. Afterward, they consult with the client to offer either roofing repairs for minor damages or replacements for significant damages. These Roofing Rapid City's assessments are also helpful for clients looking to comply with insurance coverage requirements.
Their locality offers them a better understanding of the local climate and materials to be used for roofing replacements and repairs and where to source them. RainTite Roofing & Construction's roofing repairs are designed to restore roofing structure and reduce future roofing costs, whereas their roofing replacements improve energy efficiency and increase properties' value. They also address roofs' exposure to elements, such as snow, rain, sun, wind, and wear and tear.
The roofing experts work with various roofing options, and some of the roofing styles offered include concrete shingles and metal roofing. The latter is durable and has low maintenance, whereas the former is available in various colors and styles. While conducting the installations, the roofing team works within the set timeline, making them more efficient and reliable. Moreover, they always clean after their mess when done with their repairs or replacements. RainTite Roofing & Construction staff has experience assisting homeowners in the insurance claiming process for hail damages and other damages.
Other services offered include siding repairs and installations of different styles and materials, including LP Smartside, Hardie Fiber Cement, and vinyl siding. The repairs and installations are accompanied by exceptional warranties. Their window repair and installation services, available in various designs and materials, are convenient for Rapid City's homeowners to improve their home energy efficiency.
RainTite Roofing & Construction – Roofing Contractor Rapid City's representative noted, "Whatever your roofing needs are, we got you covered. As your local roofing company in Rapid City, we will take care of the installation, repair, replacement, and everything in between. From the time we answer your call up to the end of the construction project, you will know how the project is doing, and you can rest assured everything is taken care of."
RainTite Roofing & Construction is located at 1719 W Main St, Rapid City, SD, 57702. Contact them by calling at 605-381-2277 for a free estimate or schedule for service. Visit the company's website to learn more about the services offered.
Media Contact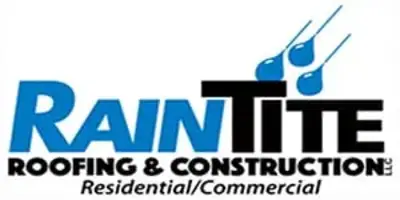 Company Name
RainTite Roofing & Construction
Contact Name
Christian Dietz
Phone
605-381-2277
Address
1719 W Main St
City
Rapid City
State
SD
Postal Code
57702
Country
United States
Website
https://roofingrapidcity.com/