Robert Zivolich is pleased to launch Cyber Security Consulting to address the needs of businesses, hospitals, medical facilities, non-profits, government entities and more who need to combat ever-increasing cyber security threats against their organization. These Information technology control actions ensure that organizational objectives are met since today's technology risks require the right cyber security posture.
What distinguishes IT Controls is that they offer real-time support versus legacy support.  
In addition, IT Controls has core value to provide excellent service with specialties that include HIPAA – HITECH compliance support, network, application, infrastructure, and security, via ongoing and regular support, active administration on customers' premises, in their MSP's data center (hosting), or in a third-party data center, employee on/off boarding, device procurement and provisioning, network and server selection, installation, & optimization, Mobile Device Management (MDM) setup and installation across their devices, application provisioning and policy configuration, and two-factor authentication/multi-factor authentication at the device level security. 
Clients happily give outstanding testimonials of working with IT Controls including: 
"Awesome work!"  Everything was done timely and with great professionalism." Jon D.  CheckRight Northwest  
"Robert was very easy to work with and made himself available when we needed him. We appreciated the help!" Patrick R., Office Edge 
"Robert has established himself as our #1 "Go To" talent for all future OneDrive and Sharepoint needs. We were looking for some technical guidance and knowledge transfer that would help us to assist one of our clients with OneDrive Retention Policy setup. It did not take long for us to realize that Robert's knowledge about OneDrive Retention Policy was only a small part of the value he could offer. He understands more than the HOW, he understood the WHY. He understood the business reasons behind the policy and how it should be setup to meet the client's goals. We most appreciated how clearly, he was able to convey the information to us and our client. Seldom do we find a consultant like Robert that can take on a project so completely – managing it from start to finish. Along the way, he made sure we understood what he was doing and why he was doing it that way. In hindsight, we realized we could have just handed him the project, stepped away, and it would have been handled 100%. To top it off, our client was so impressed it made us look good as well!" John T., SnapTreak IT
"Robert is a professional and took on a very complex task and completed in time. He was open to researching and finding solutions for us." Markie E., Illumesense
According to Robert, "we provide excellent service you can trust. We can save your company money and make your systems run better. We can upgrade and maintain your systems efficiently." 
"Mr. Zivolich has been a man of personal integrity and customer service. He has consistently shown that he can be relied upon in a pinch and that he regards his responsibilities with great seriousness…Robert came through for us and our company with flying colors…He is a great asset to any organization or company with whom he is associated." (DR. Andrew M. Perry, President" Peripole INC.) 
"When he comes to our office, he is just like one of the staff…he always takes care of us in a timely manner." (Richard E Duncan – Duncan Construction Inc.) 
"Robert is reliable, attentive and professional…had a good relationship with the physicians…I recommend him for any endeavor he chooses to pursue." (Devin Fillman – Administrator Salem Gastroenterology)
About Robert Zivolich 
Working in great teams with a bold vision is something that he enjoys. Co-collaboration with C-Suite executives has allowed him to bring more efficiency to the various enterprises that he has worked for and in. Having worked in technology for 21 years, he has had the pleasure of working with very talented leaders in the Healthcare and Biotech Industries. Robert's current employment and freelance work include:
Outside Consultant – Information Technology Manager at BioVie INC. (BioViePharma.com)
Information Technology Manager – Information Technology Specialist at M6P Therapeutics. (M6PTherapeutics.com)
O365/Azure Helpdesk at Care Visor. (CareVisor.com)
Consultant and Cyber Security assistant/advisor for the former President and Senior Advisor of Samsung Global, and some of his various companies.
QuickBooks Enterprise Administrator for Sinu.com, (Now part of Electric.AI)
Formerly part of the HIPAA-HITECH-Sarbanes-Oxley Team at PT Northwest and U.S. Physical Therapy… Senior Network Consultant for RCS, Infinity Micro…former owner of American Computer Solutions, Zivotech Inc, and Zivo Grow Inc.
IT Control's tagline sums the goal of his company up, "IT Controls, Compliance Made Easy," and they look forward to speaking with organizations that need to combat cyber security threats and welcome real-time support.
Media Contact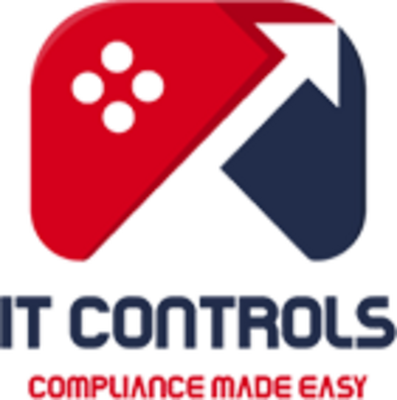 Company Name
IT Controls
Contact Name
Robert Zivolich
Phone
(503) 949-2024
Country
United States
Website
https://itcontrols.ai/