Brooks, KY – Replacing or repairing your home's roof can be one of the most expensive and daunting projects a homeowner may encounter. The investment is necessary as the roof plays an integral part in keeping the contents of your home safe from the elements. Roofs shield the indoor space from inclement weather conditions, contribute to insulation, and more. Taking the several advantages of a roof into consideration, it deserves to be maintained and cared for. Like every other installation, roofs, depending on the material, have different expiration periods. They can also become damaged due to many different factors such as storm damage, high winds or debris damage. Cervices Roofing, Gutters, Siding addresses these problems to keep families and their properties safe.
There are many problems a home's roof, siding or gutters can have. One of the most common roofing problems is roof leaks. Roof leaks are a product of different factors that compromise the integrity of the roof. When leaks occur, early detection can help property owners to prevent extensive damage. In addition, early detection can also prevent the problem from further degenerating. For Louisville residents, it's more than just discovering the problem early; much of the solution depends on the roofing company that handles the job and the quality of materials used.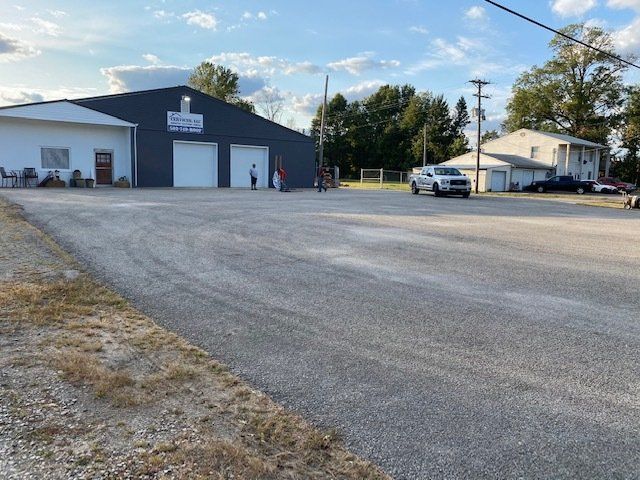 Louisville, KY and surrounding residents in need of an all-around roofing solution can now rely on Cervices Roofing, Gutters, Siding to get the job done. This roofing company has become more versatile over the years and has opened a new location in Bullitt County to address all roofing needs in the surrounding communities such as Nelson, Harden and Spencer Counties. Focused on serving a wider variety of customers while ensuring they remain protected, the company owner, Dana Brown, noted that the new location would allow the company to address the needs of many more clients who need their roofs repaired in southern counties. The company has been in business for years and remains in line with its founding mission – To "C" Service Differently.
Owner, Dana Brown expressed enthusiasm about the new location stating. "Our new location offers us a wide array of advantages. First and foremost, it gives us an opportunity to own and invest in a community that we love. We want to grow our business, and in all honesty, being here will allow us to access underserved areas surrounding Louisville and Southern Indiana. That is not just good business for us, but it allows more homeowners convenient access to a locally owned and operated family company that is neither a "franchise for sale" nor a "fly by night" operation."
With the new location comes another added perk, a website where interested customers can learn more about Cervices Roofing, Gutters, Siding. On the newly launched website, customers will find all of the information they need about the company, including its detailed process for all roofing projects. Clients can place an initial call or fill out the company's online form to get a call back for a free roof inspection. During the call, a convenient time will be scheduled for the roofing professionals to inspect the client's roof and determine the extent of their roofing problem. Cervices Roofing, Gutters, Siding understands the importance of time and urgency. Clients can rest assured that the roofers will be professional and courteous from the initial phone call to the final walk around once the roof is complete. Once the inspection has been completed and the problems identified, the roofers at Cervices Roofing, Gutters, Siding will create an estimate of the work and options such as color and type of shingle or siding. Clients who are ready to move forward will get a digital copy of the estimate to sign and final preparations will be made.
On the installation day, the roofers will prepare the site, deliver the needed roofing materials, tear off the existing roof -if needed, install the new roof, and fully clean up. Cervices Roofing team ensures that the client's home is left in a clean condition, maybe even cleaner than they found it.
About Cervices LLC
In 2011 when Tracy Brown needed a new roof on his home, he found himself disappointed in the options available. He knew the industry but felt that the local representation was lacking. There were roofers, but no SERVICE. In 2012 they took the leap of faith and started Cervices, LLC to give customers the exterior renovations they need along with the personal touch they deserve. " Our name is Cervices with a "C" because we "C" service differently. That is not just a tagline for us; it is that providing quality service for our customers is our privilege." Cervices LLC offers roofing, gutters, and siding to residential and commercial customers across Louisville, Southern Indiana, Bardstown, Brooks, Shepherdsville, Elizabethtown, and surrounding areas.
Get in touch with Cervices Roofing, Gutters, Siding via phone at 502-749-7663 or visit the newly launched website for more information. The roofing company is headquartered at 3075 Coral Ridge Road, Brooks, Kentucky 40109 US.
Media Contact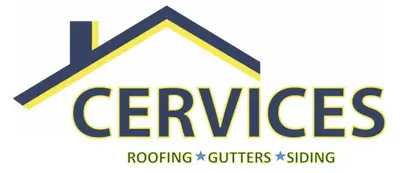 Company Name
Cervices Roofing, Gutters, Siding
Contact Name
Dana Brown
Phone
502-749-7663
Address
3075 Coral Ridge Road
City
Brooks
State
Kentucky
Country
United States
Website
http://www.cervicesllc.com/