NASHVILLE, February 2022 – Damage to your home happens quickly during a fire or water intrusion event. Rytech Nashville, the area's leading emergency restoration company, says that homeowners need one less worry after a tragedy. Today, owner Robert Pick announces that his company will offer free consultations for those ready to return their homes to normal.
Fire is a traumatic event for everyone, and the cleanup process is daunting at best. However, homeowners should know that they don't have to do it alone, and Rytech Nashville has IICRC certified restoration professionals on staff. Fire and smoke damage restoration is a tedious and sensitive process. It requires keen attention to detail and intimate knowledge of how smoke and fire can damage a home, even in areas that might not be seen by the naked eye. Further complicating matters, water intrusion caused by fire mitigation tactics can cause additional damage.
Rytech Nashville offers both fire and water damage restoration services that include a detailed inspection of the entire home, structure, and contents. If necessary, certified technicians will provide boarding and tarping to prevent additional damage caused by rain and other elements. Damaged items may then be packed and taken to a secure storage facility until the home has been fully evaluated and restored. Of special note, Rytech Nashville also offers restoration services for personal belongings, such as clothing, electronics, rugs, and furniture, when restoration is possible.
Free consultations are not just for extensive damage, either. Rytech Nashville can help restore a home back to normal after a less devastating event as well. Fire and smoke damage restoration services for comparably minor occurrences, such as a stove fire, include soot and smoke cleanup and odor elimination.
Pick explains that his company can provide more extensive services, including rebuilding and reconstructing damaged structures. In addition to cleanup, Rytech Nashville can provide full tear-out services for heavily damaged kitchens, bathrooms, basements, and flooring. Full renovation and remodeling of these areas is also available. Finishing services include flooring and countertop installation, general carpentry, and interior painting.
Homeowners experiencing a water intrusion event may also need mold remediation services. While warm, humid areas in the home, such as the bathroom, may experience minor mold throughout the year, storms, damaged roofs, and broken windows can cause significant water intrusion. When unaddressed, mold, which is found naturally in every home, can lead to structural damage and potential health problems for a home's inhabitants. During mold remediation, an expert team will evaluate both the scope of the problem, including how the level of mold has affected the air quality. Rytech Nashville's certified technicians will create a plan to eliminate hazardous conditions and reduce mold growth in the future. During mold mediation services, an independent third party will be assigned to confirm that air quality issues have been adequately resolved.
In addition to free consultations, Rytech Nashville offers 24/7 emergency services for people in the Metro-Nashville area. Rytech further assists both homes and businesses with biohazard cleanup, structural drying, raw sewage cleanup, humidity control, and moisture detection. Any or all of these tactics may be employed during a water or fire and smoke damage cleanup.
Rytech has been in business for more than three decades and has served the Nashville area for more than three years. Serving 14 counties, Rytech Nashville has the staff, knowledge, and equipment to get homeowners out of the danger zone and settled back into their properties like nothing happened. For more information, contact Rytech Nashville today or visit their website.
Media Contact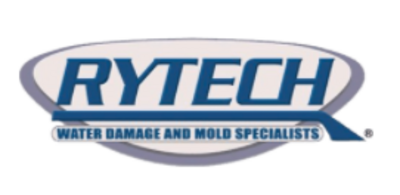 Company Name
Rytech Nashville
Contact Name
Robert Pick
Phone
615-640-4197
Address
501 Metroplex Dr, Suite 207
City
Nashville
State
TN
Postal Code
37211
Country
United States
Website
https://www.rytechnashville.com/