Saratoga Springs, NY: Saratoga Maple has introduced bourbon maple syrup in its line of products, giving clients more options to choose from, especially if they are interested in natural and unique tastes in their syrup. The company ages the pure syrup in selected bourbon barrels for months to create distinctive and unique flavors. Through this process, it picks up the bourbon flavors and smoky bourbon characteristics, making it ready to be used in waffles, pancakes, oatmeal, yogurt, and fresh fruit. Thanks to the unique and natural flavors, the bourbon maple syrup is ideal for cured meats such as ham and bacon.  
Besides Saratoga Maple introducing the new line of products, clients can get the bourbon maple syrup in different sizes, depending on their preferences. One of the options is a bourbon maple syrup in a 200mL flask, which clients can use in savory and salty foods or mix it with crushed red pepper flakes if they want to use the product as a glaze. Alternatively, clients can opt for the 12-ounce glass bottle, a bigger option with the same rich flavors, and since the two are matured in bourbon barrels for months, they may have small traces of alcohol without affecting the product consistency and flavors. 
Saratoga Maple also makes maple cream from high-quality bourbon maple syrup for clients interested in the same flavors but in a spreadable form. To make the maple cream, the company heats the syrup using state-of-the-art equipment past the boiling point before cooling it rapidly. The staff then whips it to achieve the needed butter-like texture, ideal for spreading. Because the bourbon maple cream is rich in taste, clients can use it on sugar cookies, burgers, and toast. Besides the bourbon maple cream, which is the new product to the company's store, clients can still get the classic maple cream with the same quality. 
Besides the new bourbon maple syrup products, the company has expanded its inventory to offer clients interesting products made from high-quality syrup. Products such as the Pure Saratoga maple syrup are packaged in interesting packages such as modern glass leaf bottles, making them perfect items for gifting loved ones. The company has also packaged maple products for gifting unique combinations such as the Saratoga maple breakfast trifecta, Coffee Lover's Maple Gift Basket, Maple sugar candy, Maple Coffee, and Maple Jelly. Each product has uniquely selected ingredients to enrich the natural maple syrup from Saratoga Springs. 
Saratoga Maple is located at 24 Northway Ct, Saratoga Springs, NY, 12866, US. Clients interested in bourbon-aged products like bourbon maple syrup can contact the company at (518) 407-5903. Visit the website for more information. 
Media Contact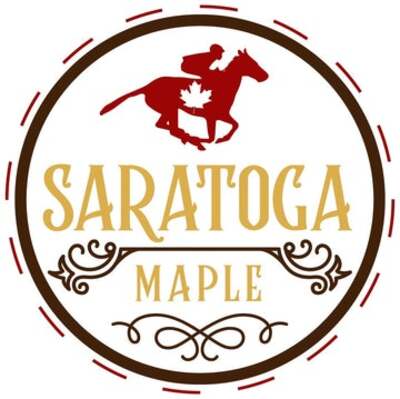 Company Name
Saratoga Maple
Contact Name
Jim Carpenter
Phone
(518) 407-5903
Address
24 Northway Ct
City
Saratoga Springs
State
NY
Postal Code
12866
Country
United States
Website
https://saratogamaple.com/