Kew Gardens, NY – Kew Gardens Smiles Dental has announced its new dental service promotional offers to help community members save costs on essential dental care and treatments. The newly launched promotional offer allows new patients to enjoy dental examinations, x-rays, and oral cancer screening for as low as $99. Patients needing dental implants can also enjoy up to 20% off the cost of their new implants. The dental care and treatment promotion is open to new and existing patients. 
The clinic noted that it is committed to providing affordable dental solutions to Kew Gardens residents. Its lead dentist also said that community members can enjoy as much as $1000 off their Invisalign aligners and a free initial consultation (worth $200) during this promotional period.
Kew Gardens Smiles Dental has established itself as the go-to, community-focused dental care and treatment clinic in Kew Gardens, NY. The clinic and its staff are constantly evaluating their approach to dental care and treatment to ensure their patients are getting the most value for money.
Promising to continuously deliver excellent dental care and treatment experience, the Kew Gardens dentist said: "Our unique attribute is the on-site dental clinic that enables us to provide same-day dentistry services. This cutting-edge facility allows us to fabricate dental restorations such as crowns, bridges, and implants swiftly, guaranteeing exceptional quality and a perfect match for your distinct needs with minimal delay."
Patients in and around Kew Gardens will enjoy a wide range of dental care and treatment services delivered by experienced, friendly, and professional staff when they visit the clinic. The administrative staff is on standby to help new patients with their paperwork and appointment booking while returning patients will get all the support and help needed to keep their oral health at the highest level.
The dental team ensures that patients have access to all the care and treatment needed to maintain a beautiful, radiant, and healthy smile. By providing a broad spectrum of dental services, they are also able to ensure that patients get the best help all in one place.
Kew Gardens Smiles Dental's solution includes preventive measures like routine dental checkup, oral cancer screening, teeth cleaning, and sealants. They also provide cosmetic and restorative dental services like dental veneers, removable dentures, full mouth reconstructions, All-on-4/6 dentures, tooth decay treatment, periodontal treatment, oral surgery services, dental bridges, and more.
Community members suffering from dental trauma, head or neck pain, or other dental emergencies can enjoy same-day dental attention that uses the latest dental technology to improve their condition and experience.
Save costs on dental care and treatment with Kew Gardens Smiles Dental. Call them at (347) 475-0003 or visit 80-59 Lefferts Blvd, Kew Gardens, NY, 11415, US.
Media Contact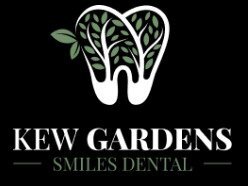 Company Name
Kew Gardens Smiles Dental
Contact Name
Daniel Barayev, DDS.
Phone
(347) 475-0003
Address
80-59 Lefferts Blvd
City
Kew Gardens
State
NY
Postal Code
11415
Country
United States
Website
https://kewgardenssmiles.com/