Cedar Rapids, Iowa – Scott Shoemaker & Associates, PLC serves the Cedar Rapids, Iowa area with estate planning, wills, probate, special needs trusts, trusts, guardianship, and conservatorship services. Clients now have access to a personal family lawyer that was previously only available to the likes of Warren Buffet, Bill Gates, and Sam Walton, allowing them to construct and preserve a life of success and fortune.
The approach at Scott Shoemaker & Associates, PLC begins with a Family Wealth Planning Session, during which clients are guided through organizing their assets and resources so that they may finally relax about what they have and need. Afterward, they consider ways to make things as simple as possible for their clients' loved ones after they pass away. They will determine the best options for clients to leave a legacy of love and financial security for their family during the Family Wealth Planning Session. 
Scott Shoemaker & Associates, PLC employs a "funding coordinator" to ensure that their clients' assets are safeguarded during their lives and that none of their assets are forfeited to the state because they were overlooked after their death. The Estate Planning Lawyer near Cedar Rapids has developed unique membership programs to keep their clients' plans up to date year after year while also providing them with access to their Trusted Team of Legal Experts for advice on any legal or financial concerns.
Because of their proactive and instructional attitude, the firm believes in providing personalized care to each and every client. They determine each client's unique needs, desires, and values before customizing a plan to help them achieve their goals. The Wills Lawyer in Cedar Rapids also represents families at all phases of life, including two-parent families, same-sex couples, or single parents who want to provide for and protect their children and themselves, as well as unmarried couples, blended families, family business owners, estate executors, and beneficiaries.
Moreover, the firm includes a free three-year review with each of their estate plans to ensure that as their clients' lifestyles change, so does their estate plan and that all of their client's assets are held appropriately for optimal protection. Whether or not clients sign up for one of the firm's membership programs, they are kept informed on changes in the law and matters that may affect their life.
The Iowa firm also counsels clients on relationship nuptial agreements, conduct assessments of current arrangements that may be out of date, and handle all elements of administration following a loved one's death. They also keep their clients' corporate documents up to date so that they can benefit from the fullest personal liability protection that a corporation can afford.
To learn more about Scott Shoemaker & Associates, PLC, visit the firm at 425 Second Street SE, Suite 1200, Cedar Rapids, Iowa, 52401. Alternatively, contact them via phone at (319) 804-8346. For more information, visit their website.
Media Contact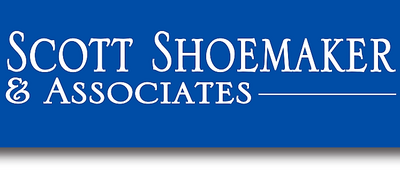 Company Name
Scott Shoemaker & Associates, PLC
Contact Name
Scott Shoemaker
Phone
(319) 804-8346
Address
425 Second Street SE, Suite 1200
City
Cedar Rapids
State
Iowa
Country
United States
Website
https://cedarrapidswills.com/