July 3rd, 2021 – MONTREAL, QUEBEC, CANADA – SodaTM PDF, a top document management solution and industry leading PDF editing software published by Avanquest, recently launched their completely revamped electronic signature online tool at no cost. With their new & improved Sign PDF online service now available to businesses and individuals free of charge, anyone can now apply their signature to any PDF document hassle-free. With the current work from home environment increasing the need for people to send important invoices, contracts, or agreements remotely, SodaTM PDF's Sign PDF tool provides their users with a remote signature solution for completing signing ceremonies from anywhere in the world.
"Soda PDF's new Sign PDF online tool was built with our end-users in mind," says Sean Garland, Copywriter at Soda PDF, "Soda PDF is dedicated to helping businesses of all shapes and sizes adapt to these changes in working conditions. We are excited to announce that our Sign PDF tool is now free of charge, allowing users to add or track electronic signatures quickly and with ease."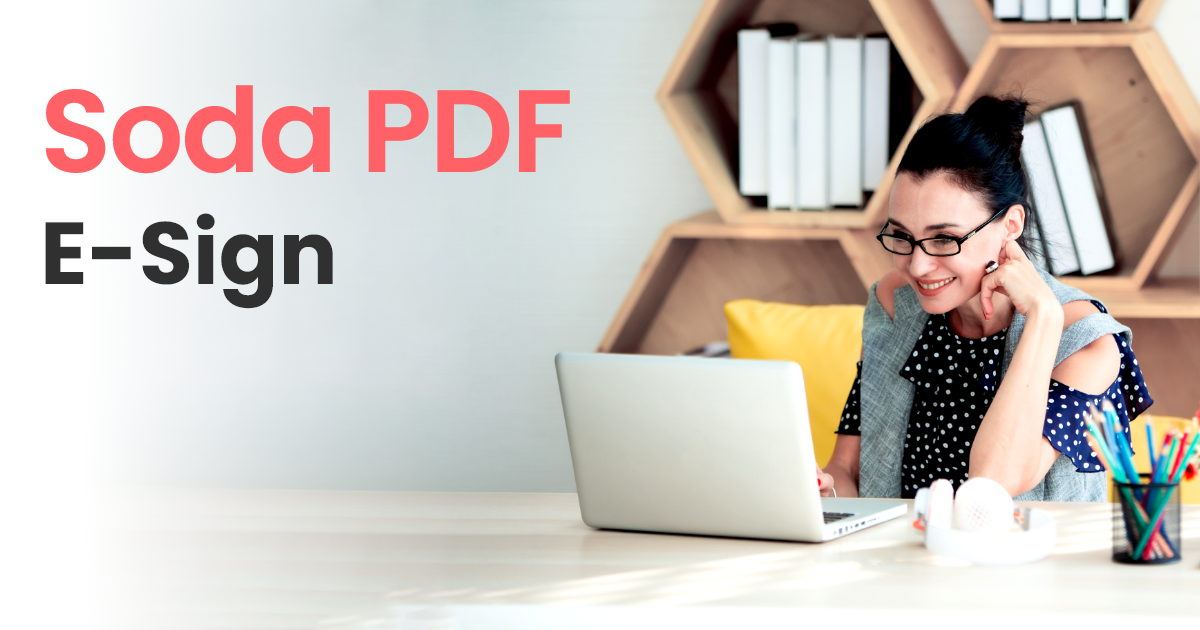 To add an electronic signature to any document, users simply open the Sign PDF online tool from any web browser on any device with internet access and upload a document. Once uploaded, Soda PDF's easy-to-use electronic signature service enables the user to draw, type, or upload an image of their signature. The user can then simply drag-and-drop their e-signature to the element of the document they wish to sign. Furthermore, the Sign PDF tool also allows any user to add additional signers to their document by filling out their name and email address. The remote signer then receives an email invitation to apply their own electronic signature to the document, allowing for a simpler and more efficient way to gather signatures in a time where not everyone can be in the same room, country, or location.
"We're really proud of the fact that our E-Sign functionality is simple and user-friendly." Mr. Garland said, "Soda PDF will help guide the user to apply their electronic signature or to request signatures from others in just a few simple clicks. The [Sign PDF] tool was built to make the signing process simpler and readily available to anyone in need of a fast and efficient way of completing any signing process while also keeping a safe distance between people and paper."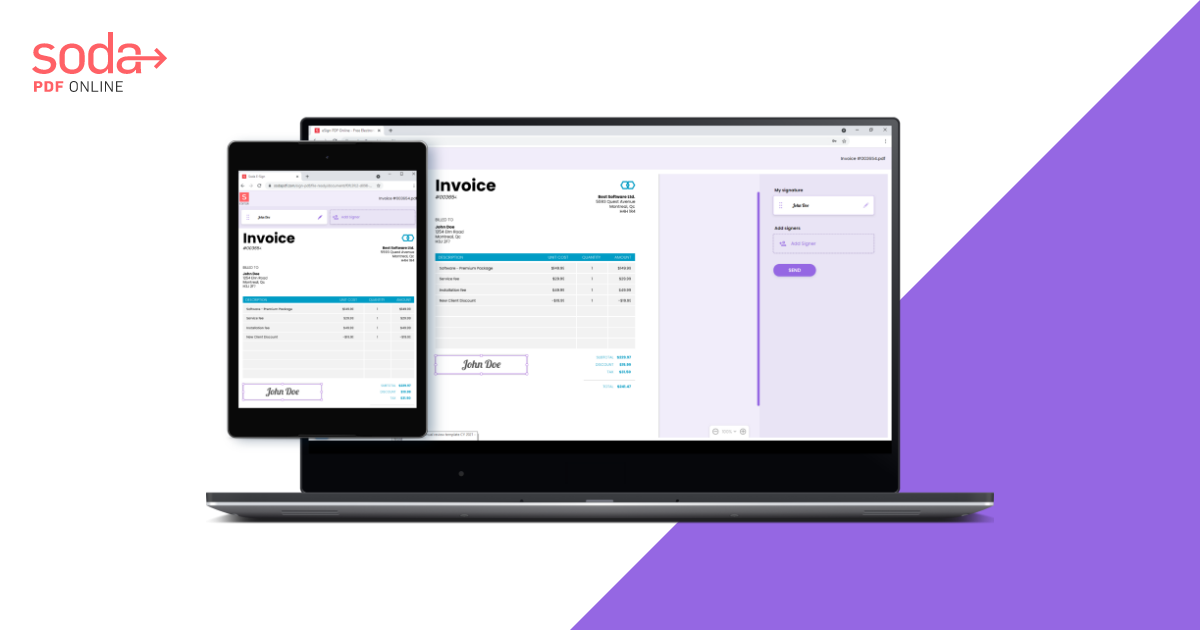 Soda PDF's newly revamped E-Sign tool can also be found in their complete PDF solution, which is available via Soda PDF Desktop or their Soda PDF Online software. These software subscriptions also provide users with powerful tools for editing, converting, merging, splitting, or securing their important documents, along with electronically signing contracts or invoices.
About Soda PDF
For over a decade, Soda PDF has been a trusted, reliable, and powerful PDF editing software. Soda PDF provides quick and efficient solutions, both online and offline, for any document need. One of the flagship products of Avanquest, Soda PDF was first launched in 2010 and has been providing simple yet effective document solutions for their clients ever since.
About Avanquest
Avanquest is the Software Publishing Division of Claranova, a public (Euronext: CLA) French Tech Group with Revenues exceeding $500M. We are a major player on the internet subsidiaries in many countries.  The main operation and decision center is located in Montreal.
Our mission is to create reliable, easy to use and innovative software solutions in ubiquitous sectors that satisfies customers globally with a focus on our own intellectual property in 3 key sectors (PDF – www.sodapdf.com; Photo – www.inpixio.com; Utilities – www.adaware.com). Mainly offered as Software as a Service (SaaS) to consumers (B2C), our products are sold in more than 150 countries and 15+ languages around the world! We pride ourselves to challenge traditional software vendors by focusing on value and customer experience.
SodaTM is a trademark of 7104189 Canada Inc. All rights reserved.
Sean Garland
Copywriter, Avanquest
514-316-3260
sean.garland@avanaquest.com          
Media Contact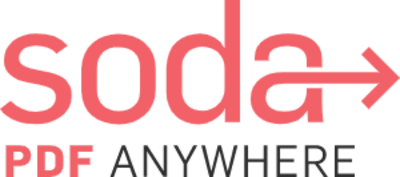 Company Name
Soda PDF
Contact Name
Sean Garland
Address
7075 Place Robert Joncas #142
City
Saint-Laurent
State
Quebec
Country
Canada
Website
https://www.sodapdf.com/