Oro Valley, Arizona, US – Solar Refrigerator Company continues with its commitment to providing customers with energy-efficient solutions. The recent additions to their range of product and brand offerings are a testament to their customer-focused solutions. Their latest products and brand offerings are designed to meet the needs of a greater diverse category of clients. This has been necessary due to the increasing demand for solar-powered appliances and solar equipment, including products like solar panels, solar batteries, solar generators, solar fridges, and solar freezers. Experts attribute this increased demand to an increase in the number of people looking to save on their utility bills after the recently increased inflation. In addition, people are becoming more climate change aware and many are looking to prevent food spoilage during natural disasters.
The dramatic power losses in California and Colorado, due to the wildfires, caused losses of hundreds of dollars due to food spoilage in households. This has further contributed to the necessity of solar refrigerators and solar freezers. Solar Refrigerator Company meets the demand of consumers across the US, with the supply of portable fridges, solar refrigerators, solar freezers, RV refrigerators, vaccine fridges, marine refrigerators, solar panels, 12-volt solar batteries, lithium batteries, solar charge controllers, and emergency solar generators.
Solar Refrigerator Company is the one-stop-shop for everything solar, supplying products from major brands like Dometic, AlpiCool, EcoSolarCool, Phocos, Victron Energy, EcoSol Battery, Rich Solar, Canadian Solar, LG, and Danfoss/ Secop. The majority of products come with a minimum of 2 years warranty.
The company supplies B2B, wholesale, and end-consumers with refrigeration and solar power requirements for their homes, RVs, boats, farms, fisheries, restaurants, and bars.
"Our Company designs solar systems as well as supplies the necessary solar kit to customers. We assist project managers and businesses involved in bidding for public and private sector solar power tenders, providing a full tender service including necessary documentation required for a successful tender process," a spokesperson said.
The Solar Refrigerator Company Blog, boasts rich content of articles detailing information on partner manufacturers and recommendations of the best practices for a solar system. A popular publication is How To Calculate How Many Solar Panels & Batteries Needed For A Solar Refrigerator & Solar Freezer. Blog visitors can also expect to find articles that answer some of their commonly asked questions about residential and commercial solar panels and power systems.
Solar Refrigerator Company is available for interviews about their products and how they can help families across the country. Please contact Colin Smith or src_pr@solarrefrigerator.com. Their office is located at 1846 E Innovation Park Drive, Oro Valley 85755 US and they can be reached for further information via their website.
Media Contact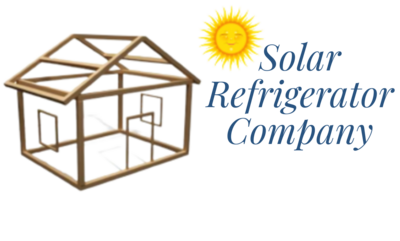 Company Name
Solar Refrigerator Company
Contact Name
Colin Smith
Address
1846 E Innovation Park Drive
City
Oro Valley
Postal Code
85755
Country
United States
Website
http://www.solarrefrigerator.com/