Aylesbury, Buckinghamshire, GB – Security systems are vital for protecting homes and businesses since they keep off intruders and burglars. However, choosing appropriate, affordable, and effective security systems is an uphill task, a problem STEM Technologies – Alarm and CCTV are in the business of mitigating.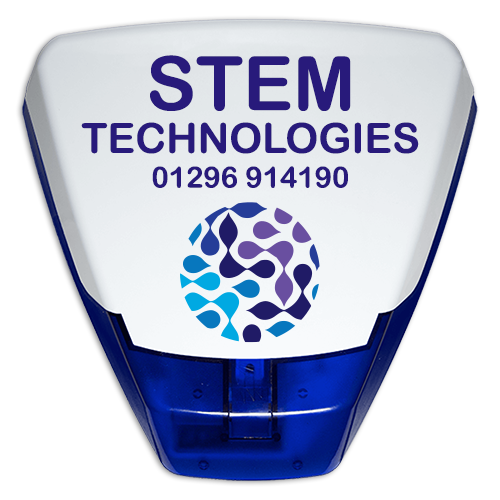 STEM Technologies – Alarm and CCTV is an independent family-run company on a mission of delivering high-quality security solutions for the residents of Aylesbury, Milton Keynes, High Wycombe, Bletchley, Tring, Buckingham, Thame, and other surrounding areas. With the slogan 'secure, protect, communicate,' the home security company has been successful at offering many homes and businesses with security solutions for the years it has been in operation, so much so that it has been instrumental in protecting the assets and properties of many clients in Aylesbury. 
STEM Technologies – Alarm and CCTV comprises a team of installers, security experts, management, and staff devoted to providing client-centered services. They operate on the values of service, transparency, efficiency, and meticulousness, the acronym of the company's name. This means that they focus on providing bespoke individual products to make the lives of their clients easier with a proactive attitude, giving the best advice and guidance for each clients' situation. This also means that they take the time to conduct in-depth investigations and give an overview of the most appropriate solution for residential and commercial clients. 
The team at STEM Technologies – Alarm and CCTV are proud to be the 2021expert-recommended Top3 Security Systems company in Aylesbury for their rigorous training, local 5-star reviews, ratings, standards of business, trust, prices, and their commitment to excellence. 
STEM Technologies – Alarm and CCTV offers Alarms Hemel Hempstead, home and commercial burglar alarms, and CCTV security solutions. This service includes the provision of burglar alarms and CCTVs that are new, updated, and technologically advanced to protect premises. They also take care of any repairs, maintenance, and servicing required to ensure that the systems work appropriately for longer. To offer exceptional services, the home security company has partnered with highly regarded suppliers. The company aims to stay up to date with the current advancements, technology, and client needs. 
Clients who need to protect their properties or lower their insurance premiums can trust the company that is fully insured, uses approved trading standards, is checked by DBS, and is available for any needs for all their security solutions. STEM Technologies – Alarm and CCTV also provides telecoms for businesses including, mobile services, broadband, and telephone systems. All the security solutions offered by the company are battery saving, can be monitored remotely, are user friendly, and are highly effective for small businesses, large corporations, homes, and apartments. 
Get a free security review from STEM Technologies – Alarm and CCTV by calling 01296 914190. They are located at 9 Bessemer Crescent, Rabans Lane Industrial Area, Aylesbury, Buckinghamshire, HP19 8TF, GB. For any inquiries about Alarms & CCTV Hemel Hempstead, visit their website for more information.
Media Contact

Company Name
STEM Technologies – Alarm and CCTV
Contact Name
Tamara Donaldson
Phone
01296 914190
Address
9 Bessemer Crescent, Rabans Lane Industrial Area
City
Aylesbury
State
Buckinghamshire
Country
United Kingdom
Website
https://www.stemtechnologies.co.uk/