Saratoga Springs, NY: Workforce Recruiter is doing an excellent job of handpicking talents with specific skills or experience. They also perform screening, interviewing, and assessment testing before the candidates are formally introduced. Clients served by the company enjoy incentives such as minimal or no upfront fees until placement is advanced. The placements are fully guaranteed, while searches are concentrated nationally and locally. Most of the jobs advertised on their jobs portal are not posted anywhere else. Recruiters working for the Staffing Firm are Certified Internet Recruiters (CIR).  
The national jobs board is owned and managed by Matt Smith, who is also the Director of Recruitment. He is a certified Internet Recruiter with credentials from the world's leading recruitment training firm, AIM, and comes from a lineage steeped in industrial business and worker placement. Being a leading employment agency, Workforce Recruiter is well recognized in the online recruitment scene.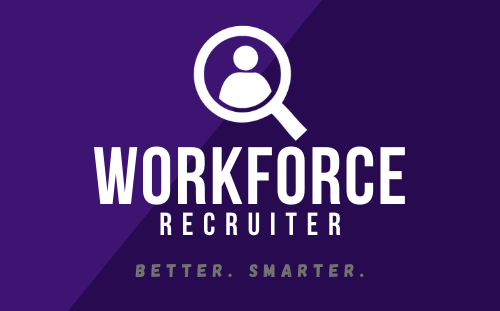 Since its establishment, Workforce Recruiter has performed exceedingly well in recruiting the best talents in different jobs. Their stellar performance is attributed to their flexible solutions, tailored to the needs and budget of individual skills and businesses. The company's two core services are full-service recruiting and recruiter on demand. The latter eyes budget employers looking for hourly workers, while the former target specific skills and experiences from a vast pool of candidates.  
For the recruiter on-demand service, the company offers maximum exposure on multiple jobs boards and an added benefit of optimization based on the client's budget. They also leverage their extensive database and technological resources to market the jobs to the relevant candidates. It is important to reiterate that Workforce Recruiter is currently advertising more than 3,200 positions and is working on behalf of over 1,200 recruiters seeking talented job seekers across the nation. A typical job search is conducted based on parameters like search for and apply to jobs, search by Industry, and talent network. 
Workforce Recruiter is proud to work with clients across all industries, budgets, and business sizes. Another vital market segment features clients seeking top-of-the-line recruitment and staffing solutions. In terms of pricing, the company operates two payment models on its full-service recruiting division; the pay per hire and fee based on the compensation offered to the hired candidate. More information about the full-service recruitment and Recruit on Demand is provided on their website.  
For top-notch jobs and talents, visit Workforce Recruiter on 121 Grand Avenue, Saratoga Springs, New York, 12866, USA. To reach them on the phone, call +1 518 595 9530. Employers and individuals seeking talents are encouraged to set up a free, no-obligation consultation to learn more about their service.
Media Contact

Company Name
Workforce Recruiter
Contact Name
Matt Smith
Phone
+1 518 595 9530
Address
121 Grand Avenue
City
Saratoga Springs
State
NEW YORK
Postal Code
12866
Country
United States
Website
http://workforcerecruiter.com/