Baltimore, MD – The overall living standards can be reduced significantly when appliances break down, whether they are old or new. For this reason, The Baltimore Appliance Repair Shop is in business to improve the lives of the residents of Baltimore, Dundalk, Rosedale, Pikesville, Woodlawn, and other surrounding areas in Maryland by professionally repairing their appliances. 
The Baltimore Appliance Repair Shop comprises a team of certified, licensed, and insured technicians passionate about providing superior appliance repair services at a competitive price. The technicians understand that appliances can break down due to many reasons including, lack of proper maintenance, accidental falls, frequency of use, age, Mother Nature occurrences, or other factors. This is the reason they guarantee that each appliance they work on will be restored to its original working condition. 
Since its inception, the appliance repair company has been serving the residents of Baltimore professionally, compassionately, and with mutual respect, qualities that have earned them respect among their peers, as well as other appliance repair companies in the area. 
While other companies offer appliance repairs like The Baltimore Appliance Repair Shop, they don't offer client-centered services. The Baltimore appliance repair company has been a popular choice because it provides low-priced service calls, residential and commercial services, written estimates before the job, senior citizens, and military discounts, and also services all makes and models of appliances. 
The Baltimore Appliance Repair Shop repairs all major home and office appliances including, refrigerators, freezers, washing machines, ovens, dryers, stoves, and dishwashers. They are also experts at appliance installations to prevent major issues in the future including, abnormal wear and tear, damage, electrical, or plumbing. The technicians run new outlets for this service and install washers, dryers, refrigerators, stoves, or other appliances correctly and on time. 
As a repair company that provides client-centered services, The Baltimore Appliance Repair Shop technicians are well-equipped to attend to any appliance needs by having fully loaded trucks with tools and accessories to offer services at their clients' schedules. Additionally, they are always on standby, are available 24/7, and are committed to answering and addressing any questions or concerns raised by the clients. 
When the team arrives at a location, they first diagnose the appliance's problem and provide an honest quote. Once this has been straightened out, the technicians begin conducting repairs to ensure that the appliance gets back to the correct working condition. They are also devoted to educating and empowering their clients by informing them how to maintain their appliances or when to call a repair technician. They further offer education by writing informative blog posts on different topics including, freezer ice buildup, questions to ask when contacting a repair company, gas stove cooking tips, and more. 
Get a quote from The Baltimore Appliance Repair Shop by calling (410) 237-8069. The store is located at 218 N Charles St, Suite 1-A, Baltimore, MD 21201, US. For more information, visit the company's website. 
Media Contact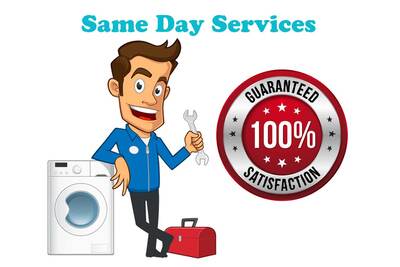 Company Name
The Baltimore Appliance Repair Shop
Contact Name
Gary Grayson
Phone
(410) 237-8069
Address
218 N Charles St, suite 1-A
City
Baltimore
State
MD
Postal Code
21201
Country
United States
Website
https://baltimoreappliancerepairshop.com/