Lansing, MI – Victims may receive several financial damages from a personal injury lawsuit after a court establishes negligence. They include medical expenses, lost wages, pain/suffering, emotional distress, property damage, and loss of consortium. The Clark Law Office works closely with victims, ensuring it stays involved throughout a case and informs them about Michigan law, empowering them to get back on track. Attorneys David M. Clark and Matthew R. Clark leverage their decades of experience representing clients' interests to handle cases personally with an aggressive mindset, dedication, high-quality work, and integrity. 
Medical malpractice cases are the most complex personal injury lawsuits since they require many resources to build a case and extensive evidence for court proceedings. To attempt to bring a claim in Michigan, a medical expert with the same specialty as the doctor being sued must review the case outlining the facts, theories, and damages. Finding qualified doctors to testify is challenging even for an experienced attorney with the insight, networks, and connections to pursue an action. Fortunately, The Clark Law Office proves the existence of a patient/doctor relationship, a duty of care, breach of care, causation, and amount of damages while holding nurses, physicians, and medical facilities responsible for injuries. 
Similarly, Attorneys David M. Clark and Matthew R. Clark help clients recover damages for losing a loved one due to medical malpractice, auto accident, or other negligent acts of another individual. They understand the pain and frustration of grieving, especially in sudden, careless, or reckless death. For this reason, they spend time assessing the incident, examining medical/police reports, and speaking to witnesses before filing a wrongful death lawsuit. The attorneys help parents, grandparents, children, spouses, or estate executors seek damages for loss of companionship, shock, funeral/burial expenses, care for minor children/disabled family members, and punitive damages. 
Getting hurt on the job drastically affects blue and white-collar workers' lives. While they can rely on workers' compensation benefits, some employers and adjusters fight a claim, prompting a delay/denial and creating financial difficulties. The Lansing personal injury attorney has helped many workers in Michigan get the benefits they deserve while educating them about workers' compensation law to empower them to know about their legal rights. They cover topics on wage loss compensation, claim disputes from insurance companies/employers, alternate job opportunities during/after a claim, vocational rehabilitation, and supplemental benefits. 
The Clark Law Office doesn't have the volume of other cases larger personal injury firms have, so clients receive direct communication from Attorneys David M. Clark and Matthew R. Clark, who treat clients with the respect and compassion they deserve. David M. Clark began his career as a city prosecutor and an insurance defense attorney, giving him valuable trial experience. Matthew R. Clark has strong advocacy skills and legal expertise to guide clients through complex legal processes. 
Visit their website to learn more, or call (517) 575-8131 to schedule an appointment. The law firm is at 910 W Ottawa St, Lansing, MI, 48915, USA. 
Media Contact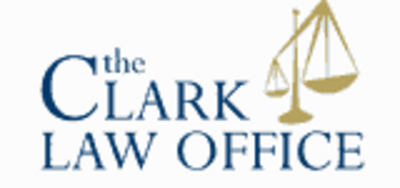 Company Name
The Clark Law Office
Contact Name
Matthew R. Clark
Phone
(517) 575-8131
Address
910 W Ottawa St
City
Lansing
State
MI
Postal Code
48915
Country
United States
Website
https://theclarklawoffice.com