Superlative Energy Savings
The SPRSUN R32 Full Inverter pool heat pump has a Coefficient of Efficiency (COF) of 16.30 at its upper limit, which makes this rotary compressor one of the most energy-efficient pool pumps of its kind on the market. It will react to changes in environmental temperatures, reducing compressor and fan motor activity to keep temperatures at equilibrium. This function allows it to operate continuously while consuming less power relative to traditional heat pumps.
Low-Noise Operation
Traditional heat pumps are notorious for their constant noise generation, but the SPRSUN R32 is carefully engineered to cancel out the noise created by the fan and compressor. Owners will not have to worry about the unit causing noise pollution in their backyard or pool area, as it makes use of its Panasonic dual shock noise absorption technology to achieve levels of sound insulation (40db) that are an average of 10 decibels lower than the traditional domestic pool heat pumps on the market. 
The heat pump is equipped with brushless inverter fans, which make a big difference in this area. Its components are designed to bear temperature changes without being affected, which is another major noise production factor prevalent in traditional heat pump designs.
Smart System Management (Wi-Fi Capable)
Intelligent sensors fitted in the SPRSUN R32 work in conjunction with a CAREL controller that allows the owner to regulate the temperature settings of their pump remotely. They will be able to set the system to work when it is most required and power down when not in use. Wi-Fi capability is another feature that makes it possible to monitor and control the pump's activity using a touch screen remote control which makes the system simple enough for the average user to operate.
These innovations translate to exceptional power savings in the long term. Thanks to all the engineering ingenuity incorporated here, the system, in general, is much more efficient, greener, and user-friendly than traditional heating systems.
Advanced Heat Exchanger Design
The heat exchanger mechanism in this pump is of the advanced tube-in-shell design that optimizes performance. The SPRSUN R32 makes use of Titanium metal for this part, and its heat-resistant profile makes it ideal for use in a heat pump of this kind as it will bear the demanding temperature fluctuations without a decline in performance.
In addition to this durability, Titanium possesses qualities that make it exceptionally resistant to chemical corrosion and mechanical wear, which are excellent qualities for components that operate under wet and pressurized conditions.
Compact Unit Design
Pool heat pump installation is made much easier with the SPRSUN R32 due to its compact and efficient design. Technicians and users will find that its concise cube design makes handling it a straightforward operation. This feature makes transportation of the pump a simple matter as well. The lack of any parts sticking out makes this unit one of the easiest to set up or take out, no matter what the dimensions of your installation space might be.
Safety Considerations
The research and development team behind the design of the SPRSUN R32 sought to make this heat pump one of the safest on the market, not only for the users but also for the environment. They managed to implement cutting-edge safety precautions into their engineering without sacrificing the pump's performance and efficiency ratings.
Advanced safety measures are included that make the chances of malfunction, explosion, or leakage minimal. Its intelligent system will automatically shut the pump off in case of overheating caused by obstruction or any component failure. The SPRSUN R32 fully conforms to all relevant safety and energy regulations and holds CCC, CB, CE, RoHS, SAA, ERP, and TUV certifications. The pump adheres to all EN14511 standards as well.
About SPRSUN
The company behind this heat pump has a solid reputation for excellence in the industry, with years of manufacturing top-of-the-line pumps for use across the world. To achieve the highest quality and effectiveness, the company partners with some of the most renowned component suppliers and manufacturers, including Mitsubishi, Panasonic, CAREL, and Sanyo. SPRSUN specializes in the manufacture of heat pumps of all kinds and is set to become a global leader in the field.
Visit their website https://www.sprsunheatpump.com for more information.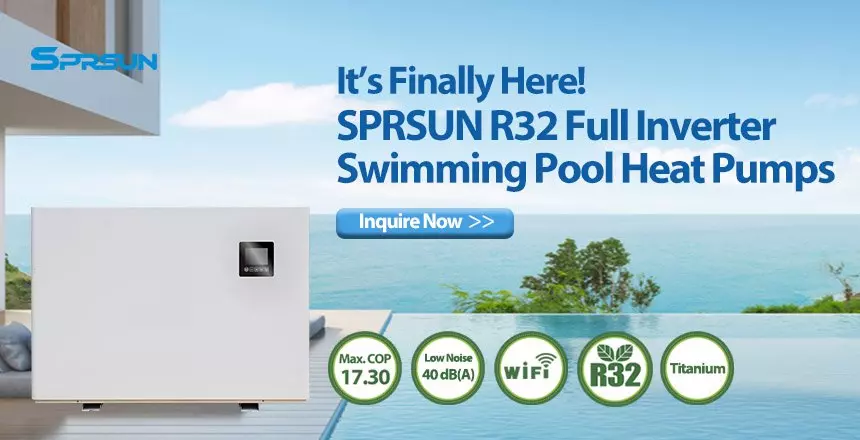 Media Contact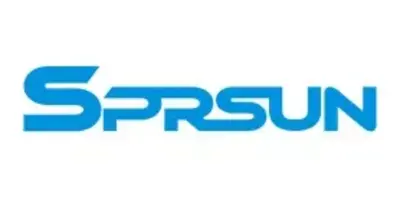 Company Name
SPRSUN
Contact Name
Jason Yao
Address
No.15 Tangxi Road, Yinsha Industrial Park, Xintang, Zengcheng District
City
Guangzhou
State
Guangdong
Country
China
Website
https://www.sprsunheatpump.com/