Winter Springs, FL – Like any other household device, HVAC systems are susceptible to wear, tear, and damage arising from prolonged use. As such, their repair and maintenance is often a matter of when rather than if. Considering how they often tend to break down at the most inopportune moments, it is advisable to keep the contact information of a trusted HVAC service provider close to avoid inconveniences when they break down.  While making the selection of an ideal one can be an uphill task for many people, this is not the case for residents of Oviedo, FL, once they try Tim Benjamin AC Inc.
Tim Benjamin AC Inc.'s uncompromising stance on service quality and unwavering commitment to clients has earned it a loyal following in and around Oviedo. Currently, a significant portion of the company's entire clientèle consists of return clients who turned loyal after the first service visit. Rather than be satisfied with merely meeting their clients' service quality expectations, the company's technicians pull out all the stops to ensure that they have a wonderful, hassle-free experience at every step. 
Keen on keeping downtimes at a minimum, the technicians from Tim Benjamin AC Inc. show up at the client's location within the shortest time of receiving a service request call. Tim Benjamin, the company's owner and a former military officer, inspires military-level discipline from his employees, holding each one to extremely high levels of accountability and responsibility. To ensure punctuality, the company operates a fleet of fully-equipped, well-staffed service vans ready for immediate dispatch, even on short or no prior notice. The best part about hiring the company is that clients never have to worry about exorbitant rates, even for any odd hours worked. 
"I called Tim Benjamin A/C on a Saturday morning after waking up to a hot house. Clint showed up at the house within an hour. He diagnosed the problem within minutes. He took the time to explain the issue and what I could do in the future to help my A/C unit last longer. I was impressed with his knowledge and skill. He was awesome, the best A/C guy I've used, and the price was very reasonable. Tim Benjamin will be my A/C guys from now on," admitted one happy client after having their AC unit repaired by a company technician. 
As a full-service HVAC company, Tim Benjamin AC Inc. offers a full spectrum of related services conveniently under one roof, saving clients from the frustration of having to seek different contractors for different services. Their services include but are not limited to Oviedo AC repair, maintenance, & installation, furnace repair, maintenance, & installation, and heat pump repair, maintenance, & installation. To ensure consistency in service quality, the company's contractors follow a systematic approach every time, beginning with a thorough diagnosis to determine the root cause of any problem. They then settle on the best course of action guaranteed to fully address any issues while strictly remaining within a planned budget. 
Visit Tim Benjamin AC Inc.'s website for more information about their services. Potential clients can direct any questions to a company representative at (407) 553-9456. 
Media Contact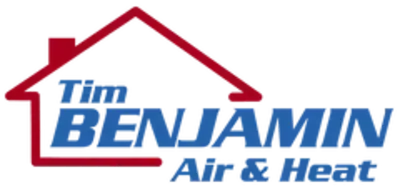 Company Name
Tim Benjamin AC Inc.
Contact Name
Tim Benjamin
Phone
(407) 553-9456
Address
Corte Nueva
City
Winter Springs
State
FL
Postal Code
32708
Country
United States
Website
https://www.oviedoacrepair.com/