PARIS, FR 1/26/2022 — Tipasa Partners ("Tipasa") is pleased to announce its investment in French Bloom, a leading luxury non-alcoholic beverage company for its Series A.
Founded in 2020 in Paris by Constance Jablonski, Maggie Frèrejean-Taittinger and Rodolphe Frèrejean-Taittinger, French Bloom is among the first products to meet the growing demand for luxury wellness non-alcoholic drinks. Made with fine organic grapes and 100% natural, a well-balanced and elegant zero-alcohol sparkling wine fits perfectly the vibe of whatever social setting you're in.
Following its Series A, French Bloom will actively develop its commercial presence globally.
Tipasa managing partners, Pierre Le Normand, Ahmed Guenaoui and Stéphane Fisch, said: "We are excited to partner with Maggie, an incredibly talented CEO, her co-founders, Constance and Rodolphe, and the talented they have built to achieve their mission of bringing forward healthy and ethical festive options and having people reconnect in a post-Covid world. This is consistent with our investment principles of promoting healthier lifestyle and supporting female-led companies. We believe non-alcoholic luxury wines will keep having a double-digit growth over the next years and the French Bloom team is ideally qualified to win in this market"
Maggie Frèrejean-Taittinger, co-founder and CEO of French Bloom, said: "We are excited to partner with Tipasa for the next chapter of our development. Their unique value proposition and skillsets will help us achieve significant milestones in financial management, internationalization, and environmental transition. With Constance and Rodolphe, we are excited to write the next chapter of French Bloom's growth and achieve our mission of promoting a healthier lifestyle, while bringing people together around unique experiences."
About French Bloom
French Bloom is headquartered in Paris, France, and creates, develops and markets luxury non-alcoholic beverages. The Company was founded in 2020 by Constance Jablonski, Maggie Frèrejean-Taittinger and Rodolphe Frèrejean-Taittinger.
About Tipasa Partners
Tipasa is a Paris-based mission-driven investment platform providing capital, strategic, and operational support to growth companies and people tackling the biggest challenges of our time. Tipasa combines a deep expertise in sustainable growth drivers, a collaborative global approach, and a long-term investment horizon to partner with great entrepreneurs and management teams in order to build high-impact market-leading businesses worldwide.
Tipasa provides alternative, innovative, and entrepreneurial solutions to companies and people in its key areas of focus: Environmental Transition, New Modes of Consumption, and Physical & Mental Wellness.
Tipasa has grown to become a recognized leader in positive investing and is using a significant part of its resources toward scalable non-profit entrepreneurial initiatives targeted at tackling climate change and protecting oppressed or underrepresented people worldwide.
For more information, please visit the website. https://www.tipasapartners.com/
SOURCE Tipasa Partners
Media Contact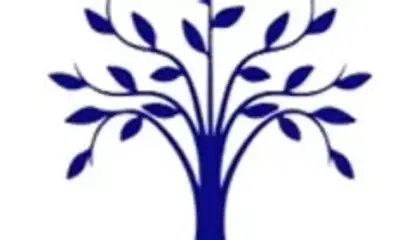 Company Name
Tipasa Partners
Contact Name
Pierre Le Normand
Address
62B rue de Bellevue
City
Boulogne-Billancourt
Postal Code
92100
Country
France
Website
https://www.tipasapartners.com/