TOUCHBeauty has long been known for its innovative and highly effective skincare products. As for its anti-aging product, Halo, its design and efficacy have positioned it as one of the best in the industry, bringing professional-level performance in an easy-to-use device.
Natural collagen and elastin production is significantly affected over time, causing the loss of elasticity and firmness in the skin. While many cosmetic products are intended to preserve the firmness of the skin, not everyone tends to have the same results, not to mention the high costs of many of these products.
As experts in beauty and skincare solutions, TOUCHBeauty makes a much more innovative proposal through HALO, an at-home skin tightening wand that has been designed to stimulate the natural production of collagen and elastin by harnessing the power of advanced RF, microcurrent, and red/infrared light therapy, delaying the signs of aging and enhance skin's youthfulness.
HALO is proven to reduce wrinkles and fine lines while lifting and firming skin and muscles for a healthier, brighter appearance. This easy-to-use device requires only an 8-minute daily routine to stimulate collagen production. Unlike many beauty products, HALO is suitable for all skin types and its six intensity levels allow it to adjust to each user's needs for toning, lifting, and smoothing.
TOUCHBeauty was established in 1999 in the UK, and since its inception has focused on both the functionality and elegant design of its products, allowing for professional-level treatments to be delivered in easy-to-use devices. The company has achieved international recognition, thanks to the superior quality of its products and its commitment to constant innovation.
"TOUCHBeauty is a brand that leads the charge in industry changes. We believe that by understanding the science of natural beauty and skin biology, and combining the science with technology, we can deliver the most effective results in the safest way to our users." Said the representative for TOUCHBeauty, regarding the quality of their products.
In addition to this microcurrent anti-aging tool, TOUCHBeauty is also the mastermind behind other equally effective products such as the TOUCHBeauty GLOW, an award-winning exfoliator that uses ultrasonic vibration to break up the impurities in the pore, and the Trifecta which is an all-natural face lifting device, designed to define and enhance facial contours with microcurrent and light therapy. TOUCHBeauty also offers a variety of products such as cleansing brushes, light therapy devices, hair removal devices, etc.
TOUCHBeauty Halo is available online with domestic and international shipping. Contact them via email at service@touchbeauty.com. For more information about their services or to place an order, visit the TOUCHBeauty website.
Media Contact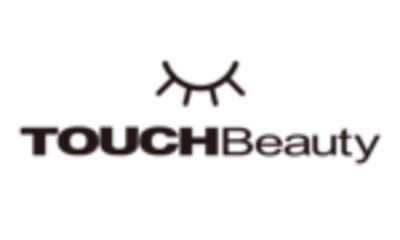 Company Name
TouchBeauty
Contact Name
CARLA SUSANA MARTINS DA SILVA
Phone
086-400-119-1180
Address
29th Floor, Tianli Central Business Plaza (Phase II), No. 195, Haide 3rd Road, Haizhu Community, Yuehai Street, Nanshan District
City
Shenzhen
State
Guangdong
Postal Code
518052
Country
China
Website
https://touchbeauty.com/