West Palm Beach, FL – Today's ever-changing work environment has brought with it a significant paradigm shift in the way people conduct their businesses and careers. A change from the traditional, cubicle-based, centralized work environment has ushered in a new age that demands more flexibility and more options. Recognizing this gap, Venture X Franchise jumped into the co-working office space business and is on its way to being a multinational franchise with its eyes set on even more ambitious expansions. Since its foundation in 2012, the franchise has witnessed an impressive growth period, and it seems that up is the only way to go given the current trends surrounding work environments. 
According to the Bureau of Labor Statistics, close to ten percent of America's entire workforce will comprise freelancers, independent contractors, and entrepreneurs by 2026. Such a workforce requires dynamic work environments suited to their individual preferences, such as Venture X Franchise's shared office space locations. Over the years, Venture X Franchise's client base has consistently expanded to include working professionals, freelancers, remote workers, business individuals, and even teams from large corporations. The company manages to stay ahead of its game by constantly adapting to market trends and paying close attention to its clients' wants.
Commenting on why the company has been successful thus far, the company president said, "The growth of the Venture X brand has been tremendous, and we are committed to moving more resources to support expansion. Venture X has quickly become a top tier player in the shared workspace environment because we meet the needs of more seasoned professionals and established brands."
Opting to join the industry-leading Venture X Franchise comes with its perks and partnership benefits. For instance, office users get to choose and pick what works best for their needs, from long-term private offices to short-term shared desk spaces and a lot more in between. This flexibility alone allows clients a lot of leeway to effectively plan for financial freedom. Some of Venture X Franchise's signature perks include state-of-the-art cafes and lounges, high-tech conference rooms, 24/7 secure keycard access, and fast internet. The franchise also facilitates cleaning and janitorial services to free up time for clients to concentrate on their work.
Aspiring investors interested in joining Venture X Franchise have the full backing and support of a team of experts to guide them all the way. They typically undergo extensive world-class training programs before and after opening the new locations and have access to many valuable resources to help them along the way. Such investors can Learn more about Venture X Franchise and the available opportunities online.
Interested parties can contact a company representative at 561-578-2954 for any queries. More information about Venture X Franchise's services and opportunities is available on its website. The company is headquartered at 2121 Vista Pkwy, West Palm Beach, FL, 33411, US.
Media Contact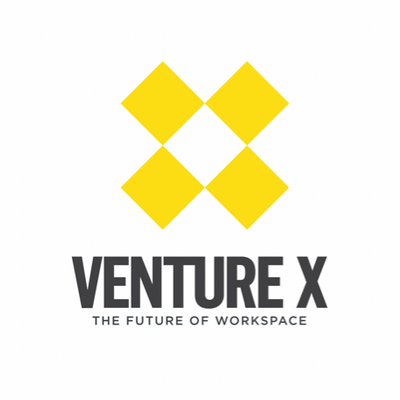 Company Name
Venture X Franchise
Contact Name
UFG
Phone
561-578-2954
Address
2121 Vista Pkwy, West Palm Beach, FL, 33411, US
City
West Palm Beach
State
FL
Postal Code
33411
Country
United States
Website
https://venturexfranchise.com/