New York, NY – Virtual World's Management specializes in providing management solutions for virtual worlds. They have been operational for years and have provided trade events, media, research, and online services for virtual worlds. To scale their services and offer more solutions, they have partnered with Moscoin. Moscoin is a crypto project working on developing new cryptocurrency-based projects. The partnership, according to Virtual World's Management, will help them incubate and develop new projects in the Metaverse.
Moscoin is a blockchain prediction platform that offers players from around the world a chance to participate and make event-based predictions. The platform offers users a complete ecosystem where they can choose from various prediction-related games in a trustworthy environment. On Moscoin, players are welcome to utilize their skills and knowledge to correctly predict event results and be rewarded for their correct predictions. The prediction events supported by Moscoin are diverse and cut across all areas, including cryptocurrency price, stock index, weather, sports result, and entertainment.
Gearing up to develop and manage new projects in the metaverse, the spokesperson for the company noted that they are open to consultation services to help businesses and guide them through the complexities of Web 3.0 technology. The company is also positioned to advise companies and businesses on the best ways to implement the new technology into their operations.
With Virtual World's Management, businesses will also have access to some of the latest news regarding cryptocurrency and Metaverse. Their platform offers new updates from virtual worlds, preparing businesses to position themselves and leverage the new technology to their advantage. The online platform also offers virtual world employment opportunities with top IT jobs curated and listed for those who wish to be a part of the new technology.
Virtual World's Management, as part of its growth, offers visitors and businesses a chance to connect better in the virtual world through their virtual world connect solution. Businesses and clients will also have access to Virtual World's Passport, an invite-only industry social network designed for the company's conference attendees.
Virtual World's Management describes the partnership as a step in the right direction both for them and businesses that wish to tap into the virtual world. Visit Virtual World's Management via their website to find out more.
Media Contact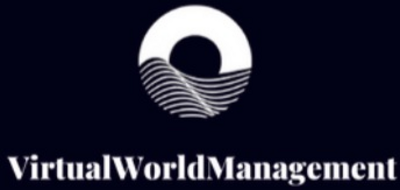 Company Name
Virtual World's Management
Contact Name
David Stern
Address
Cedar St
City
New York
State
NY
Postal Code
10006
Country
United States
Website
https://virtualworldsmanagement.com/