Rockwall, TX – Wasden Plumbing Services is open 24 hours a day, 7 days a week to ensure that its patrons are well taken care of. Installation of water or sewer lines, water heaters, garbage disposals, and other residential and commercial plumbing services are among the services they offer. The company strives to offer its clients nothing but the best plumbing work in the Rockwall area, covering all areas of repair, replacement, and installation. Whether clients need new gas, water, or sewer lines or want a total kitchen and bathroom remodel, they are there to help them easily achieve their goals.
When damage occurs due to wear and tear or accidents, Wasden Plumbing Services understands that plumbing systems need to be repaired and maintained as soon as possible. The Rockwall-based plumbing company can assess and resolve broken pipes, leaky faucets, and offer repairs for a variety of plumbing fixtures. This team also helps clients update their plumbing systems by swapping out rusty pipes and lines for new and upgraded appliances to keep their clients' homes and businesses running smoothly.
The plumbing company handles complex fixtures such as constructing a new bathroom, water filtration systems, garbage disposals, and heaters, among others. These plumbers encourage clients not to wait around until their plumbing systems begin rusting, leaking, or making weird sounds, but rather to call and schedule maintenance, checkups, and repair services with a professional right away.
Wasden Plumbing Services' highly trained and skilled plumbers will be able to detect leaks and other minor or major problems that pose a threat to their clients' structures. Following the evaluation, the team will advise their clients on the best course of action to take in order to resolve the situation. The plumbing experts know that clogged drains and toilets, water, and gas leaks are a pain to deal with for most clients and can disrupt a well-planned day. This is why the Rockwall plumber employs experts that are well-versed in performing plumbing fixes quickly and efficiently so their clients can be safe, save costs, and return to their daily routines in no time.
"Our company has worked with Wasden Plumbing as our primary plumbing contractor for over five years, and they've been nothing but reliable, honest, and efficient," said one of happy clients.
With the combination of tools, equipment, techniques, and expertise that the team at Wasden Plumbing Services has, they can assess, repair, and install quality plumbing products for the smoothest and fastest functionality. Get in touch with them to build a relationship with a high-quality commercial and residential plumbing services provider to assist in maintaining plumbing systems.
For more information about Wasden Plumbing Services, visit their website or talk to a customer representative at (469) 649-6737. Their office is located at 325 Bayberry Dr, Fate, TX, 75087, US.
Media Contact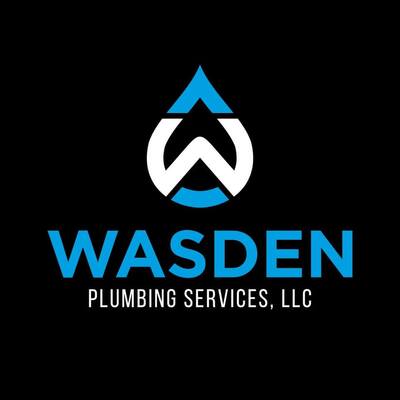 Company Name
Wasden Plumbing Services
Contact Name
Jonathan Wasden
Phone
(469) 649-6737
Address
325 Bayberry Dr
City
Fate
State
TX
Postal Code
75087
Country
United States
Website
https://wasdenplumbing.com/rockwall-tx/