Varsity Lakes, QLD: Biosota Organics is a renowned producer of Manuka honey, which may provide health and medicinal benefits such as offering relief, soothing effects and cleansing actions. These benefits cover the ailments such as digestion issues, skin wounds, and facial cold sores. It has also been shown to assist in heightening the microbial imbalance in the gut. The product is produced following a scientifically supported numerical standard for honey testing. Manuka honey has a higher Methylglyoxal (MGO), a highly beneficial naturally occurring compound, and can be enjoyed at any time. Another critical rating is the Unique Leptospermum Factor (ULF), which compares the bacteria-killing strength to the standard phenol solution reading. The best Manuka honey in the Australian market is HACCP Certified, Australian Certified Organic, non-GMO, non-pasteurized, and BPA free.
Biosota Organics has been operating since 1999. Its Manuka honey is unrivaled in both purity and taste. Biosota Organics is on a mission to produce the highest grade MGO and certified organic Manuka honey. The family-owned, health food business success can be traced to generations of beekeeping expertise combined with the ideal Australian environment.
Biosota Organics distributes its Australian honey products across the country and the world. The honey product range has varying MGO strengths and is packaged in innovative ways to appease customers. Ornate packaging and presentation make the product perfect for unique gift-giving. The honey is sold to specialty grocery stores, health food stores, and tourism channels. Clients who purchase the honey get friendly customer service, 100% satisfaction and a quality guarantee.
The Australian Manuka honey is harvested from carefully positioned hives surrounded by Manuka trees perched away from the busy highways. For a high-quality product, the honey is extracted raw and cold. Some of the Manuka honey available include Certified Organic Manuka Honey (MGO 1717+) NPA 31+, (MGO 1443+) NPA 28+, (MGO 1200+) NPA 25+. The company has redesigned its web store and is regularly releasing more products. Customers who join the Biosota Organics online community receive $25 off their first order.
As an incentive, the honey is cultivated with love, science, and expertise. Customers shopping for the product can choose either the 250g or 500g packaging. Genuine feedback from real customers have returned many 5-star reviews. Customers are happy about the delicious taste, great customer experience, convenient packaging, and much more. Payments can be made through MasterCard, PayPal, Google Pay, and American Express.
Biosota Organics offices are located at 10/475 Scottsdale Drive, Varsity Lakes, QLD, 4227, AU. Their contact number is 1300 883 266. The company produces the rarest and strongest Manuka honey.
Media Contact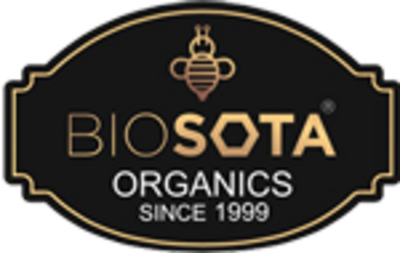 Company Name
Biosota Organics
Contact Name
Andrey Zubko
Phone
1300 883 266
Address
10/475 Scottsdale Drive
City
Varsity Lakes
State
QLD
Country
Australia
Website
https://biosota.com.au/