Halifax, NS: McIver Insurance's core insurance services are Group Benefits, Life Insurance, Disability Insurance, Health Insurance, and Manulife Vitality. The company's disability insurance is critical for employees who live from paycheck to paycheck as it covers shortfalls that may arise when the policyholder cannot work. McIver Insurance life insurance comes with affordable premiums, which holders can use to offer dependents financial security in the event of death. The plan attracts tax-free payouts. On Group Benefits, McIver Insurance group benefits Halifax offers affordable plans for small organizations and startups looking for long-term success.
At McIver Insurance Halifax, clients always come first. For small businesses with 2 -10 employees, the affordable Group Benefit plans are tailored to employees' specific needs. They offer attractive group benefits to make the employees happy and productive. The coverage can also increase staff morale and loyalty and boost worker retention rates.
Businesses that work with McIver Insurance enjoy a very productive relationship that is critical to their success. Owners of companies such as Affinity Financial Group and StorLogic appreciate McIver Insurance's in-depth knowledge and expertise on Insurance. Other positive mentions by the corporate clients include an all-encompassing progressive vitality program and seamless life insurance. Business owner Pat Mclver is an experienced insurance broker. He holds a Recreational Management Degree from the high-ranked Acadia University.
McIver Insurance is built on a solid foundation of authenticity, superior expertise, and innovation. These critical pillars have helped the company provide excellent services and wide-ranging plans, including personal health insurance, group insurance, and group retirement plans. Their customer-centric approach informs the decision by the company to offer lower rates and flexible programs that fit every budget. Companies with 2 to 10 employees can reap maximum rewards with group benefit plans Halifax that allows businesses to obtain better insurance coverage and maximum savings on employee's monthly premiums.
McIver Insurance plans for companies with 2-10 employees have the option of being subdivided into the Entry and Essential plans which is a brand-new group benefit plan offering pooled with other businesses. The former features: life insurance, extended healthcare, dental coverage, accidental death, dismemberment, and much more. The Essential Plan has a long-term disability, dental coverage, prescription drugs, and life insurance. McIver Insurance health insurance is vital in mitigating rising medical costs and ensuring protection.
McIver Insurance is located at 90 Lovett Lake Court Suite 301, Halifax, Nova Scotia, B3S0H6, CA. Their phone number is +1 (902) 220-3279. The trusted insurance company provides unmatched services when it comes to handling health, life, and group insurance needs. McIver Insurance proudly serves NS and Atlantic Canada areas like Amherst, Bedford, Chester, Dartmouth, Halifax, Liverpool, New Glasgow, Sydney, Yarmouth, and Port Hawkesbury.
Media Contact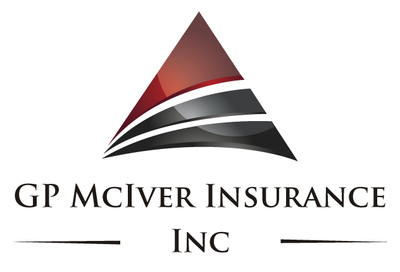 Company Name
Mciver Insurance
Contact Name
Pat Mciver
Phone
+1 (902) 220-3279
Address
90 Lovett Lake Court Suite 301
City
Halifax
State
Nova Scotia
Country
Canada
Website
https://mciverinsurance.com/