WINNIPEG, Canada: Union Alarm, a security systems installation company servicing Winnipeg and Calgary, is excited to announce the latest addition to its team of certified technicians: Keith Trumbla is a Senior Integrator with many years of experience installing commercial alarm systems.
Union Alarm has launched its new office in Winnipeg, and now, office buildings, financial institutions, and other businesses in Winnipeg have the opportunity to work with an industry-leading security company. As part of their new expansion into Manitoba, they are building a team of experienced and certified technicians to serve businesses across Winnipeg and throughout the Province. In their pursuit to meet the needs of those businesses, they've hired Keith Trumbla to install security systems. 
Before joining Union Alarm, Keith spent a decade working as a commercial alarm installer with Protelec Alarms. His experience installing and programming alarm systems and access control panels will be invaluable in this new role. He can integrate security systems with intrusion detection platforms and also provides board-level electronics repair. 
Keith has experience installing and programming DMP alarm systems and access control panels. He has also designed and implemented large commercial security systems, including device enrollment and service to DSC Alarms communication products. With his experience, he's ready to help commercial businesses enhance their security systems by installing security cameras and other intrusion detection platforms from DSC and ICT. 
"Keith's personality is a definite fit within our group. His professional mindset, perfectionist tendencies, and friendly demeanor make him a great fit for the Union Alarm team in Winnipeg. He's quickly become an integral part of our Winnipeg team, and we look forward to working with him for many years to come!" said Graeme Browne. "He's an exceptional talent" and I look forward to Keith working with our team Winnipeg!"
Union Alarm is a leading security integration firm specializing in combined security systems for commercial facilities. In addition to commercial security cameras, they install card access control systems, commercial burglar alarms, and ULC-certified fire alarm systems with ULC alarm monitoring. Their technicians also install door hardware, including electronic card readers, maglocks, electrified door strikes, and electronic exit controls. For more information about the company and the services they provide, visit its website at https://unionalarm.com/. 
https://unionalarm.com/winnipeg-commercial-security-company-announces-new-senior-integrator/
Media Contact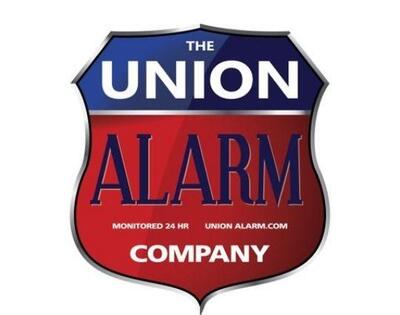 Company Name
Union Alarm – Security Systems & Cameras
Contact Name
Graeme Browne
Phone
1-204-292-8811
Address
10 Gee Tee Way
City
Winnipeg
State
MB
Postal Code
R5R 0L8
Country
Canada
Website
https://unionalarm.com/