Windsor, NSW – YES Youth Employment Services Windsor is a non for profit provider specialising in helping youth get into employment. In the past two decades, the organisation has created connections between young people and interest groups such as business owners and other professionals in workspaces. As part of the Schools Industry Partnership, it has programs that provide guidance, planning, and integration into the competitive job markets. 
For people looking for youth employment near Windsor, YES Youth Employment Services Windsor has a structured model for them. The first step to getting the ideal job is through guidance and exploration. The organisation's experienced and passionate team identifies the youth's talents, strengths, and interests. With the information, the team explores the potential career pathways with the youths. The last step in the guidance and the exploration stage is developing goals based on their interests and potential career pathways identified in the process. 
The next stage by the employment centre in Windsor is preparing the young people. Thanks to YES Youth Employment Services Windsor connections, they collect all the necessary information on the industry, such as the needed skills-sets. They then combine the required skills with readiness workshops and training. Also, YES Youth Employment Services provides other necessary readiness services such as interview preparations and applications tips. The team provides personal development services such as communication skills, confidence, and tips on teamwork to improve the youth's chances of getting into their preferred career pathways. They also get specified programs such as industry tasters, externally delivered programs as part of preparations. 
The third stage in the YES Youth Employment Services Windsor program is employment. In order to achieve more, the platform organizes community networking platforms, and the youth attend to meet potential employers. It also partners with mentors and other partners in the community networking forums. It also has a job board, known as "Yes exclusive — jobs board," where the potential employees see the opportunities. Among the available opportunities are apprenticeships, internships, and traineeships. YES provides financial assistance once the youths have succeeded in getting a chance to work through the industry-specific connections. If they need work clothing and other related equipment, the entity provides them.
Besides ensuring that the youths have secured employment opportunities based on their interests and qualifications, YES offers tailored assistance. The post-placement support (PPS) may vary depending on where one is placed, but the coach may check on them in more than six months. During this time, they get the skills such as career development programs to adapt to the workplace. In addition to assisting them in adapting to the new place, the coach looks at their post-placement welfare. 
The offices are at 6 Christie Street, Windsor NSW, 2756. Interested clients can contact the team at 1800 912 611 regarding any of the employment opportunities and programs. Check the website for more information. 
Media Contact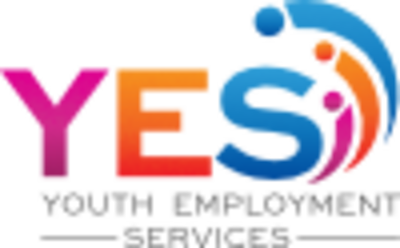 Company Name
YES Youth Employment Services Windsor
Contact Name
YES Youth Employment Services
Phone
1800 912 611
Address
6 Christie Street
City
Windsor
State
NSW
Country
Australia
Website
https://yesemployment.com.au/