Smyrna, GA – Zerorez is thrilled to announce the expansion of its highly acclaimed carpet cleaning services into the Smyrna area. With its groundbreaking cleaning method, the company is set to revolutionize the way residents in Smyrna maintain and restore the cleanliness of their carpets.
Zerorez has gained a reputation for its commitment to delivering exceptional results while prioritizing the safety and well-being of families, pets, and the environment. Its utilization of Zr Water®, an alkalized water solution surpassing traditional cleaning methods, sets a new standard for carpet cleaning effectiveness and efficiency. This patented technology harnesses the power of alkaline water to clean carpets thoroughly, leaving no residue behind.
One of the unique advantages of Zr Water® is its excellent drying time. By using Zr Water®, carpets dry faster compared to traditional cleaning methods, minimizing the inconvenience of extended drying periods. This aspect of Zr Water® sets Zerorez apart from other carpet cleaning services, providing customers in Smyrna with the opportunity to resume their daily routines in a timely manner.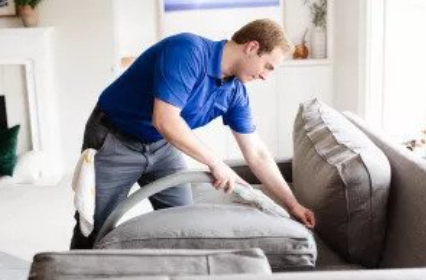 Besides its exceptional cleaning capabilities, Zr Water® is an eco-friendly solution. It contains no harsh chemicals, ensuring the safety of children, pets, and the overall environment. The company's commitment to sustainability and the community's health makes it the ideal choice for environmentally-conscious individuals and families.
Whether it is removing tough spots, eliminating pet odors, or refreshing the overall appearance of carpets, Zerorez®'s comprehensive cleaning services guarantee customer satisfaction and exceptional results every time.
 "My carpets look like new, and the house smells great! I had hoped for an improvement, but I never dreamed the results would be this good! Not only was the Zerorez employee a professional carpet cleaning magician, she taught me a lot about how to keep things looking good between visits! I call Zerorez once a year to keep the house looking good." Raved a happy customer.
Showcasing its unwavering confidence in its cleaning methods, Zerorez has unveiled a bold commitment by offering a risk-free opportunity for customers to witness the effectiveness of its services firsthand. This groundbreaking guarantee underscores the company's dedication to customer satisfaction and providing an unparalleled cleaning experience. By offering a trial, the company ensures that customers can witness the remarkable transformation its cleaning process brings without any financial obligation.
With this customer-centric approach, Zerorez aims to build trust, eliminate doubts, and exceed expectations.
Zerorez's expansion into Smyrna will allow residents and businesses in the area to experience the remarkable difference its cleaning techniques can make. In addition to carpet cleaning, the company's services cover a wide range of cleaning needs, including upholstery cleaning, tile and grout cleaning, area rug cleaning, and more. With its state-of-the-art equipment and environmentally friendly cleaning solutions, Zerorez offers a comprehensive and effective approach to deep cleaning.
For more information on its carpet cleaning services, visit the company's website at zerorezatlanta.com/smyrna-ga or contact the office at (770) 242-1313 to schedule an appointment. Zerorez is located at 1868 Old Concord Road, Smyrna, GA, 30080, US.
Media Contact

Company Name
Zerorez
Contact Name
Patrick Spencer
Phone
(770) 242-1313
Address
1868 Old Concord Road
City
Smyrna
State
GA
Postal Code
30080
Country
United States
Website
https://www.zerorezatlanta.com/smyrna-ga